Why is screw-drive technology best as a home lift for the elderly?
In fact, home lifts are not only suitable for the elderly, but to anyone, when carrying heavy loads or travelling up and down with children.
Is it safe?
The screw technology stands out for its safety. For instance, the Screw and Nut makes it impossible to "fall". In addition, there are 3 additional safety features, namely Safety Bar, Safety Edge and Emergency button, so that passengers can stop the elevator at any point in time. Batteries are also present as back ups in case of a power outage so the lift can safely be lowered down to the nearest floor.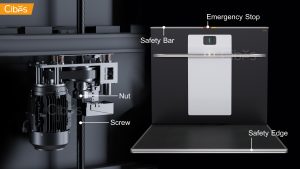 Where to install a home lift?
Whenever considering installing a home lift in a place where we are already living in, finding the right spot often create anxiety to homeowners.
These pain points are easily solved with Cibes Lift thanks to their space-saving configuration. Being available in a  large variety of sizes, it's not their only advantage. Thanks to a lightweight design, it can be installed in virtually any space with no a little civil work required. Both in or outside your house, in a corner or in the middle of your staircase, any possibility can be considered. Our team can visit you for a free consultation, contact us now.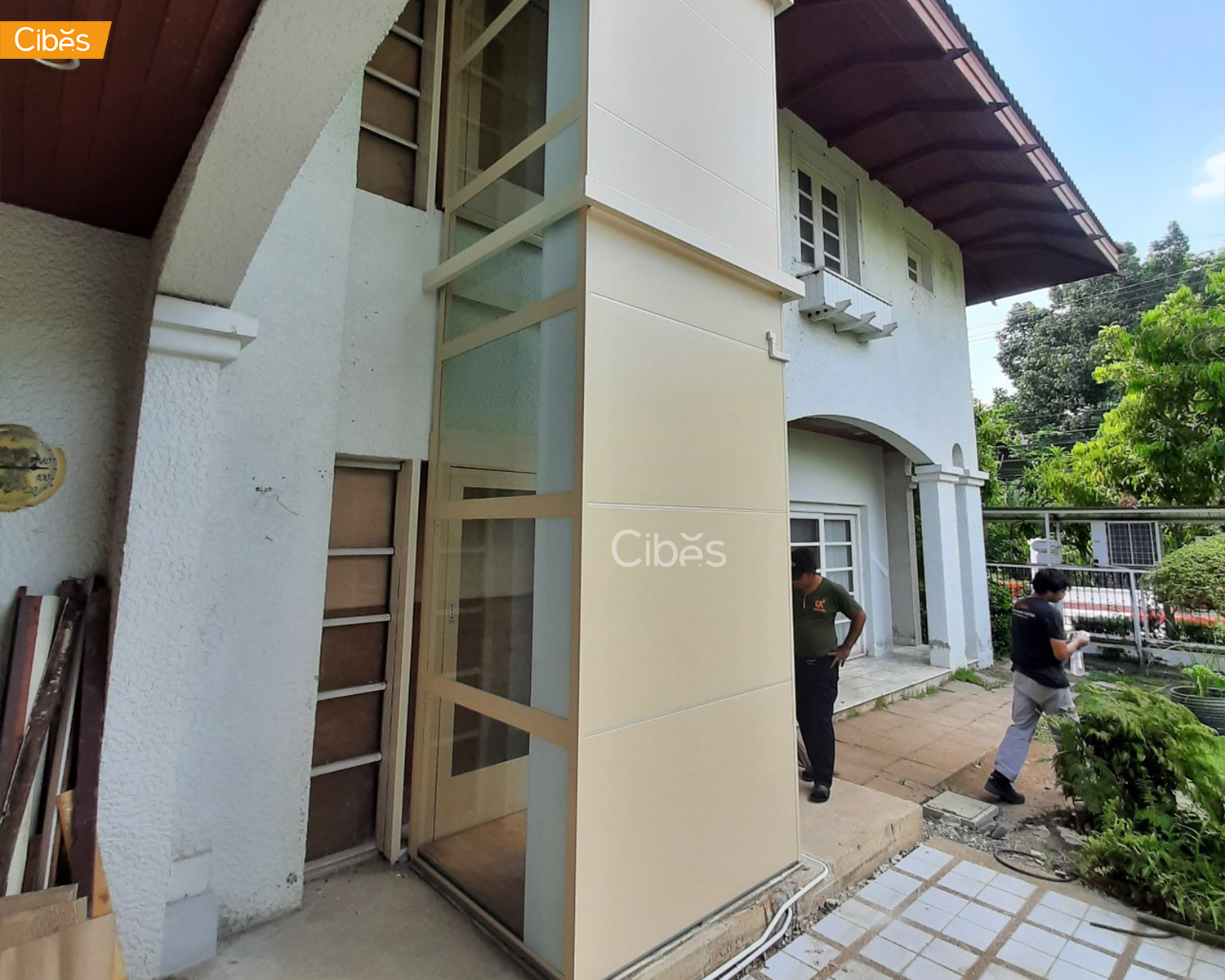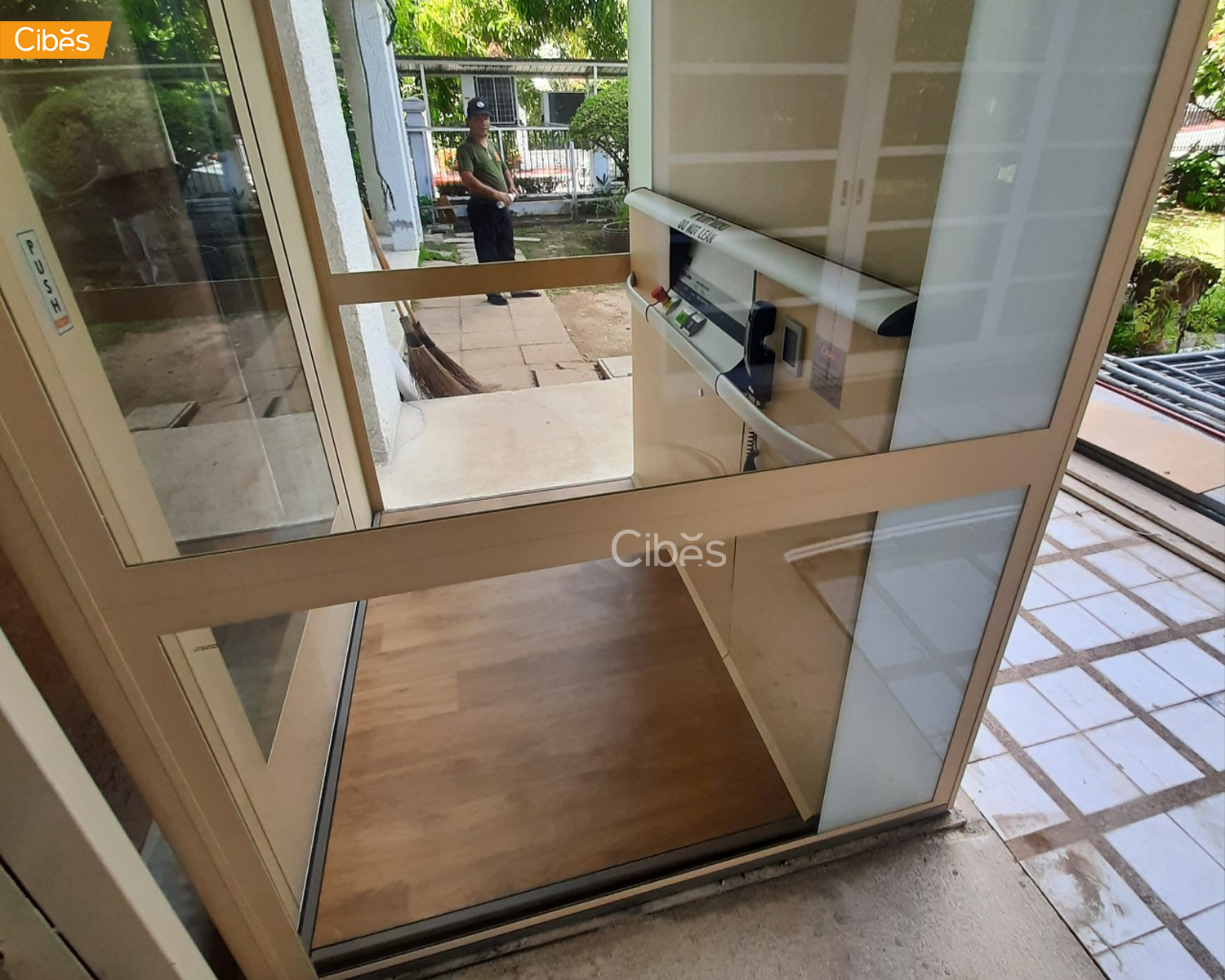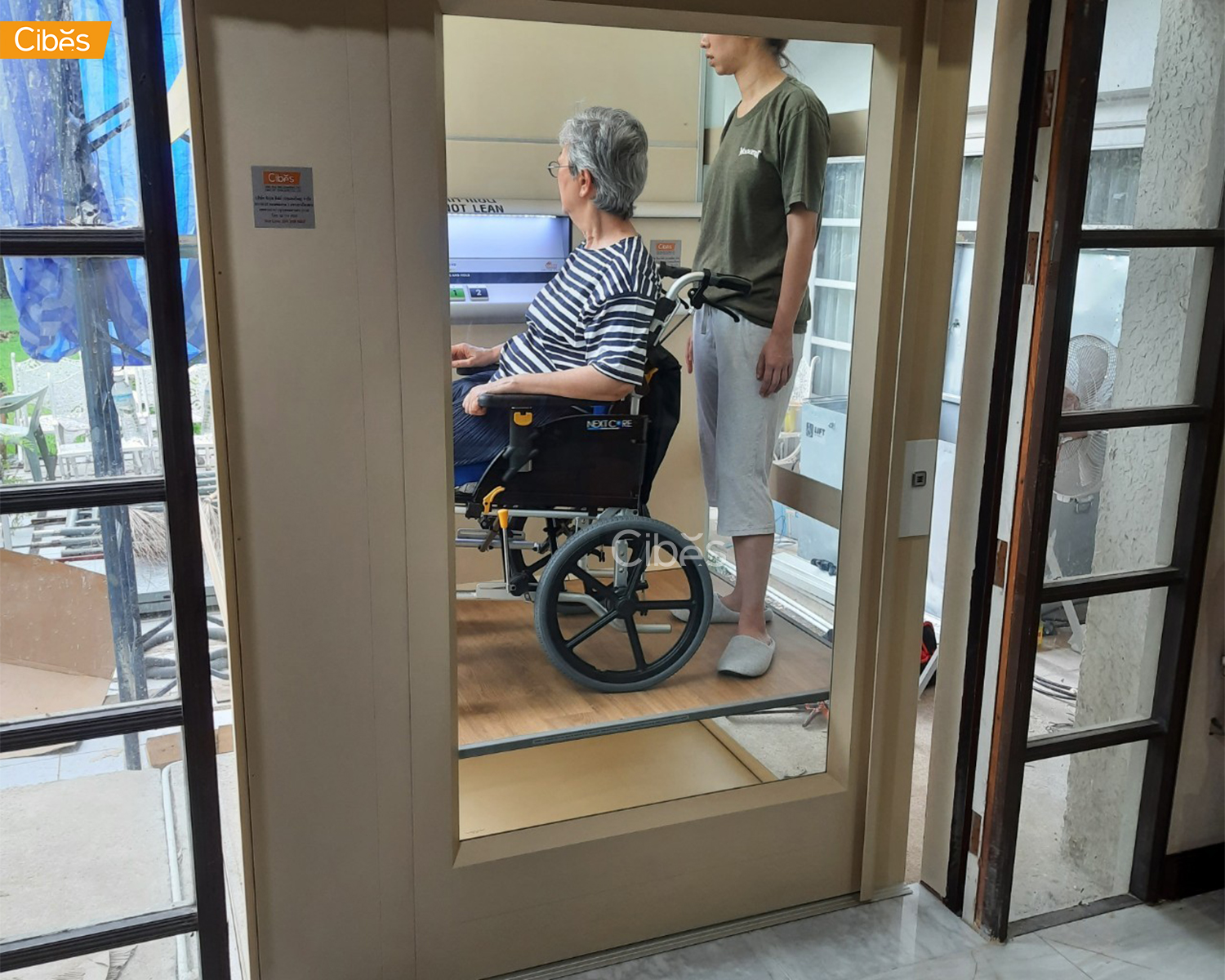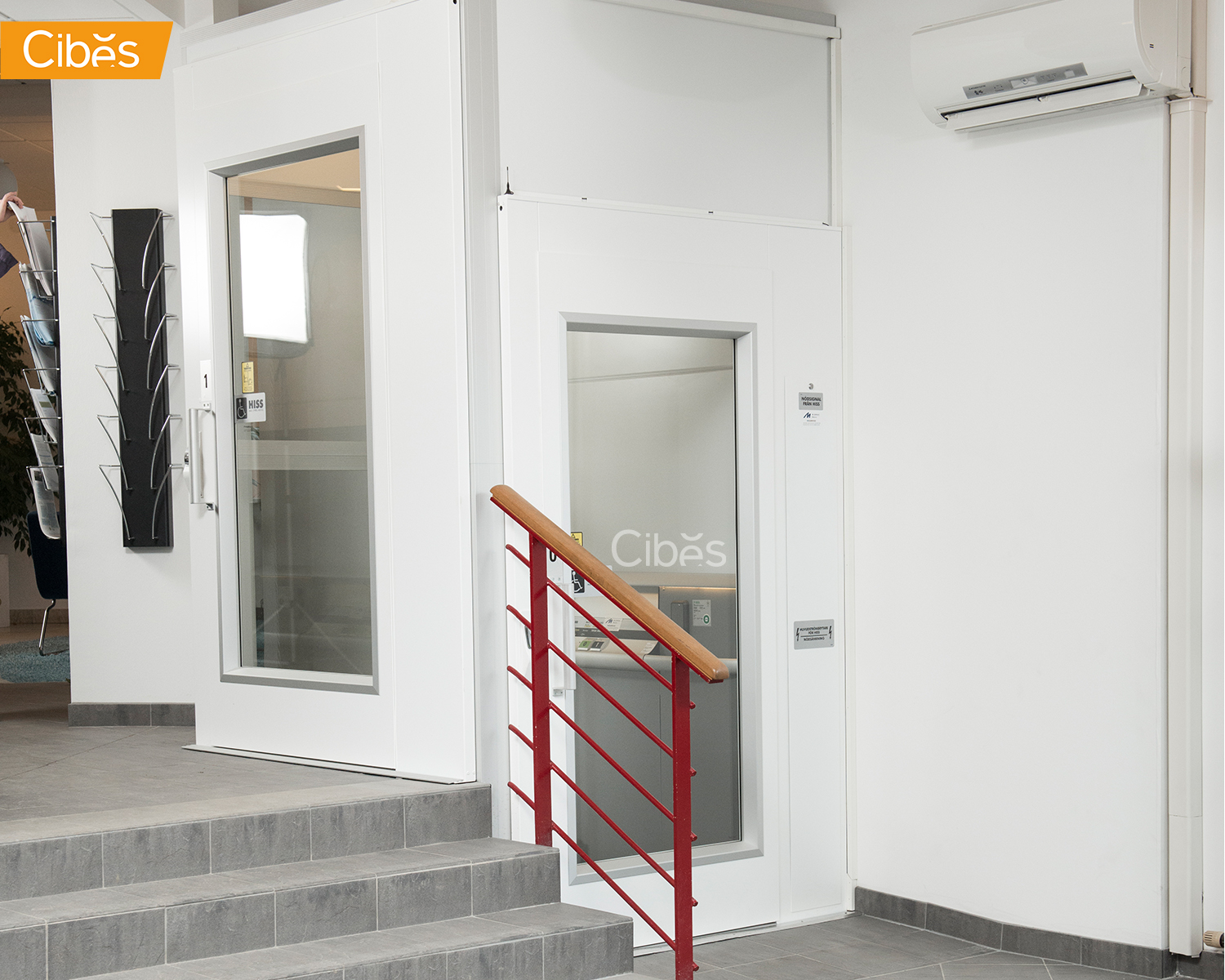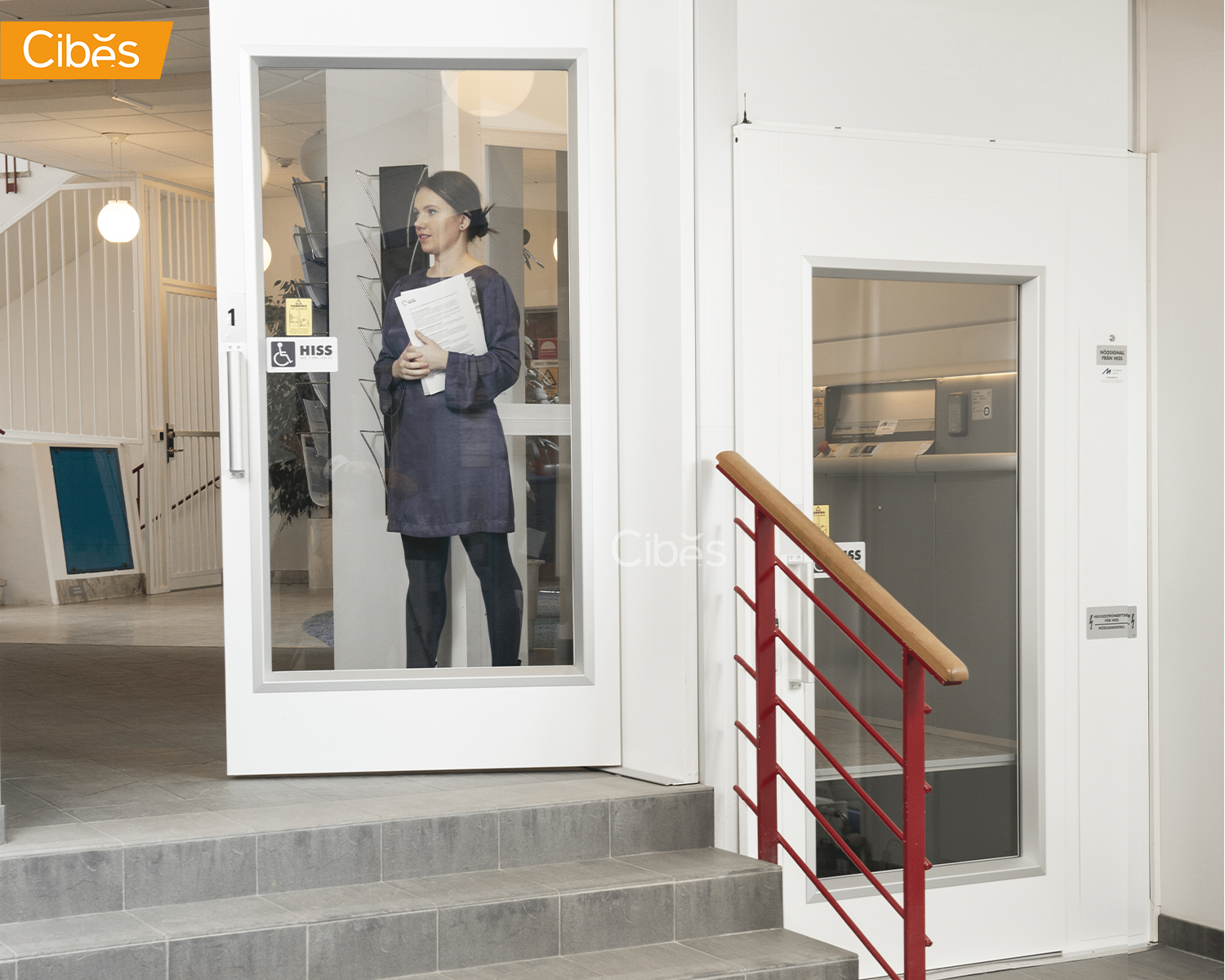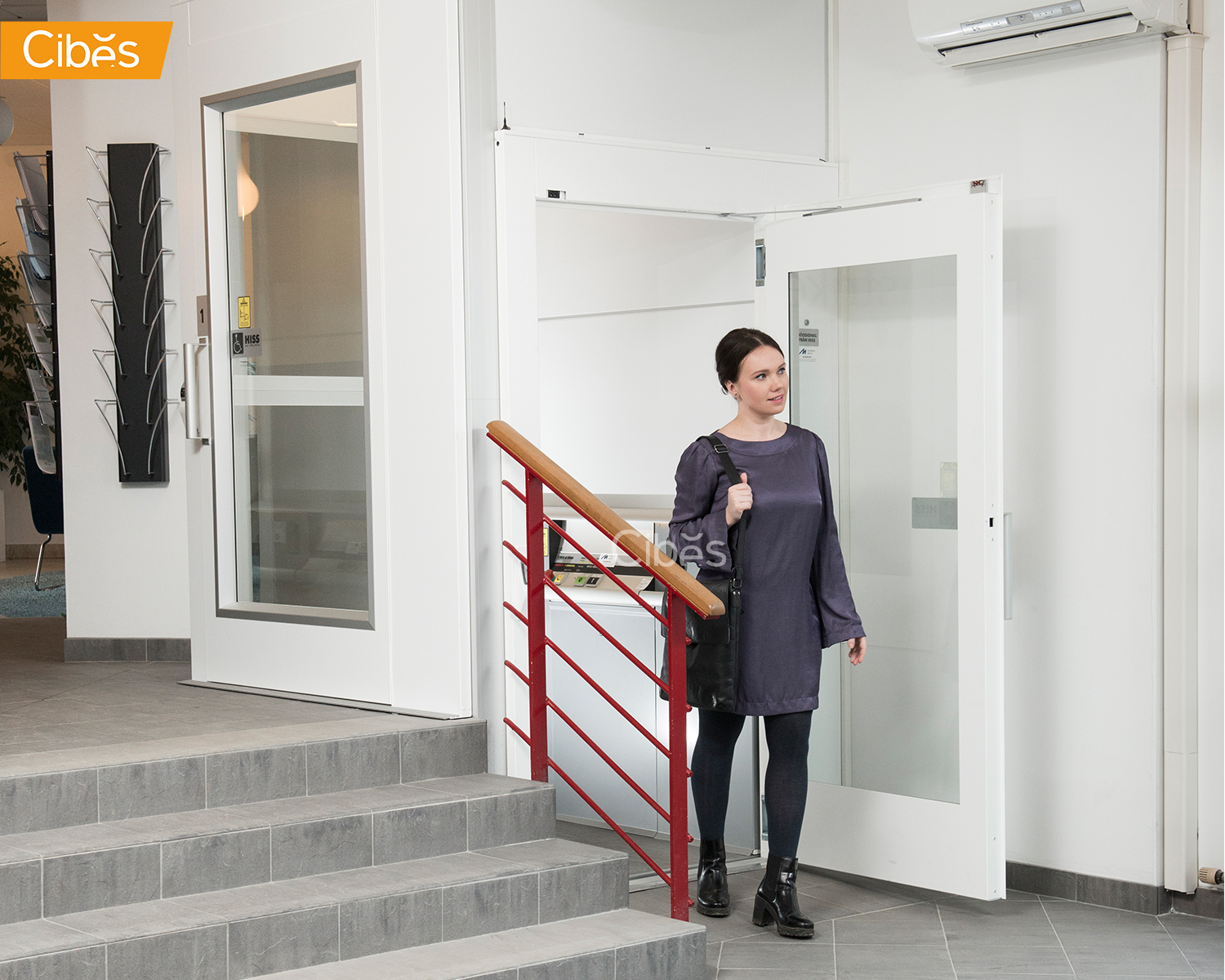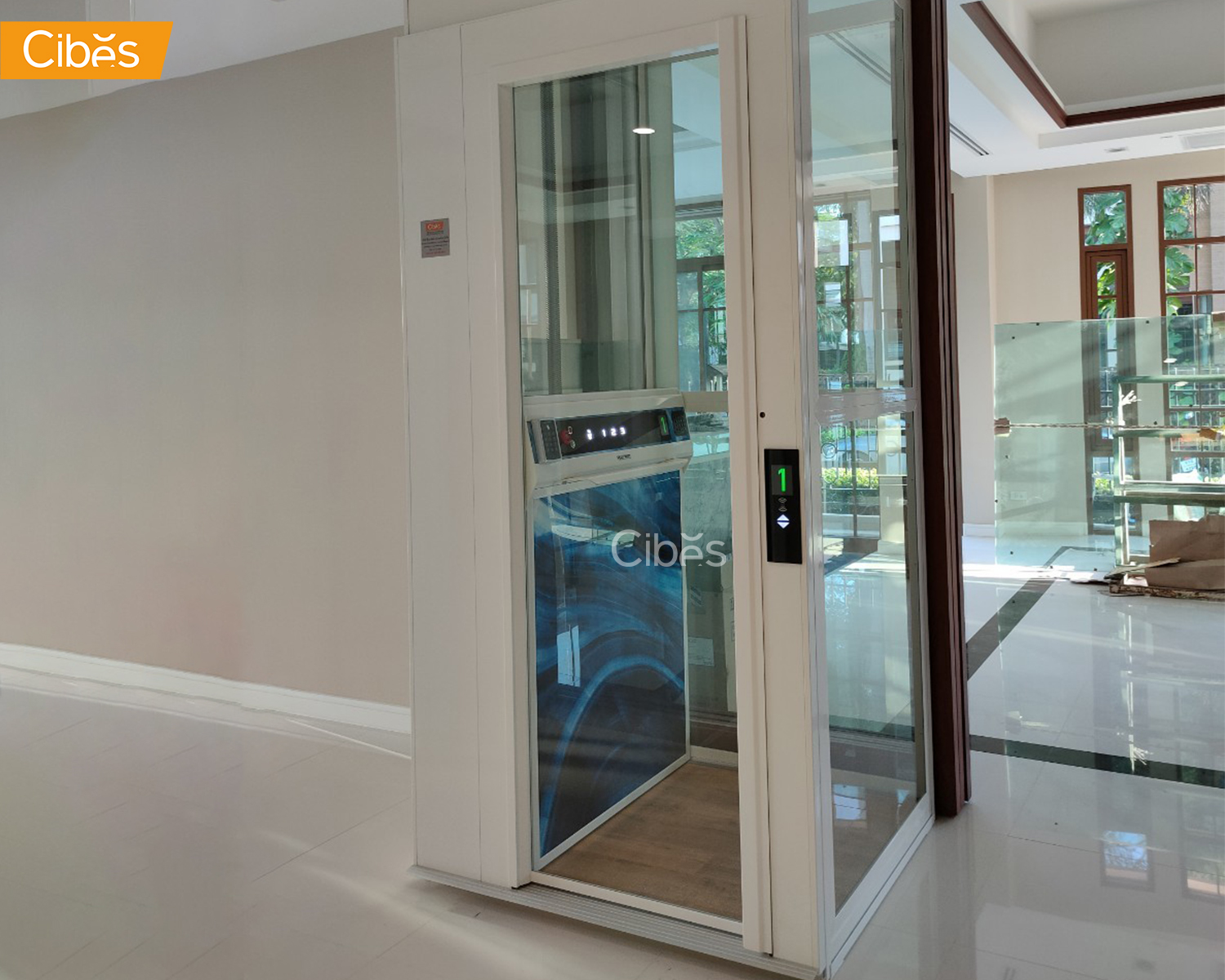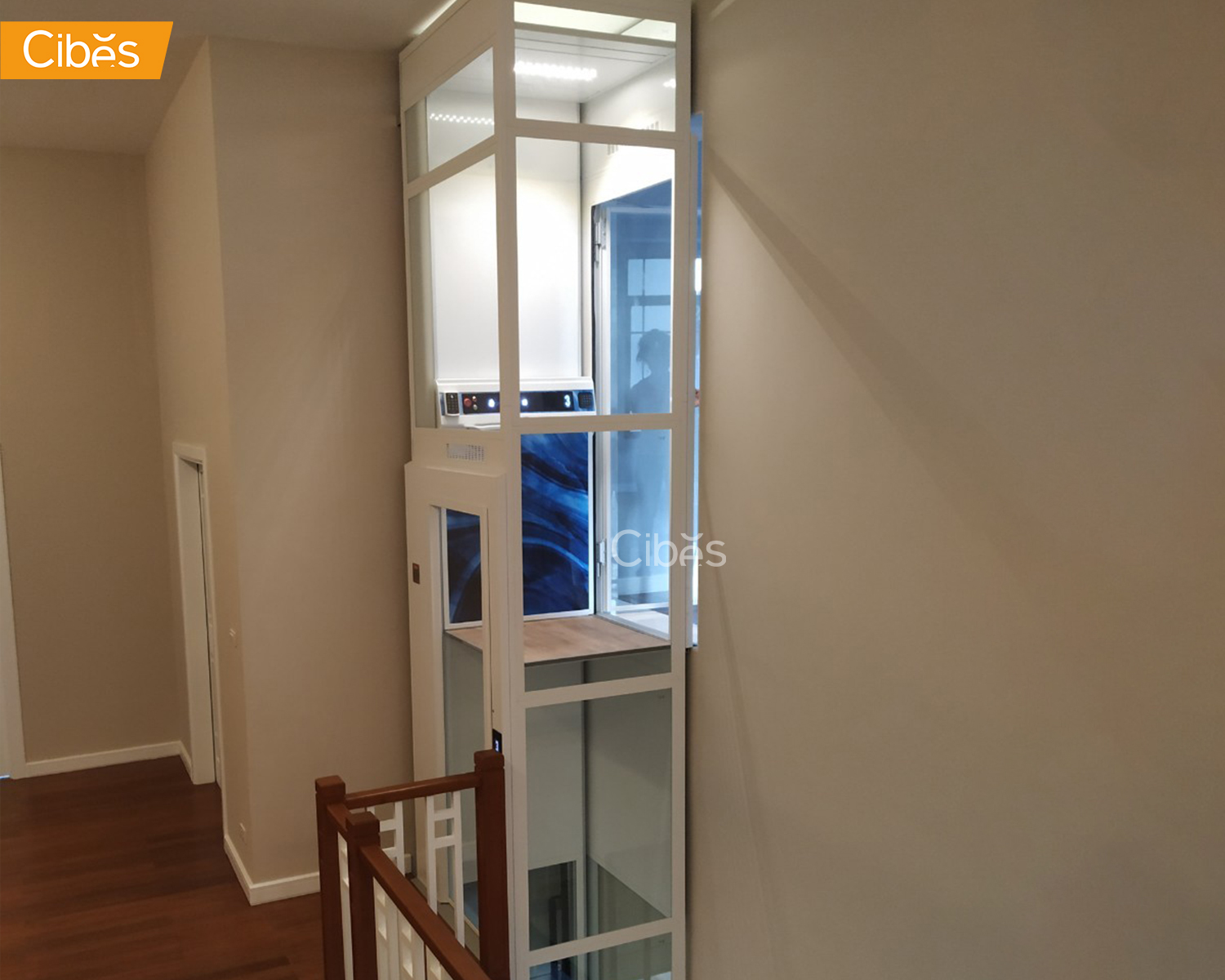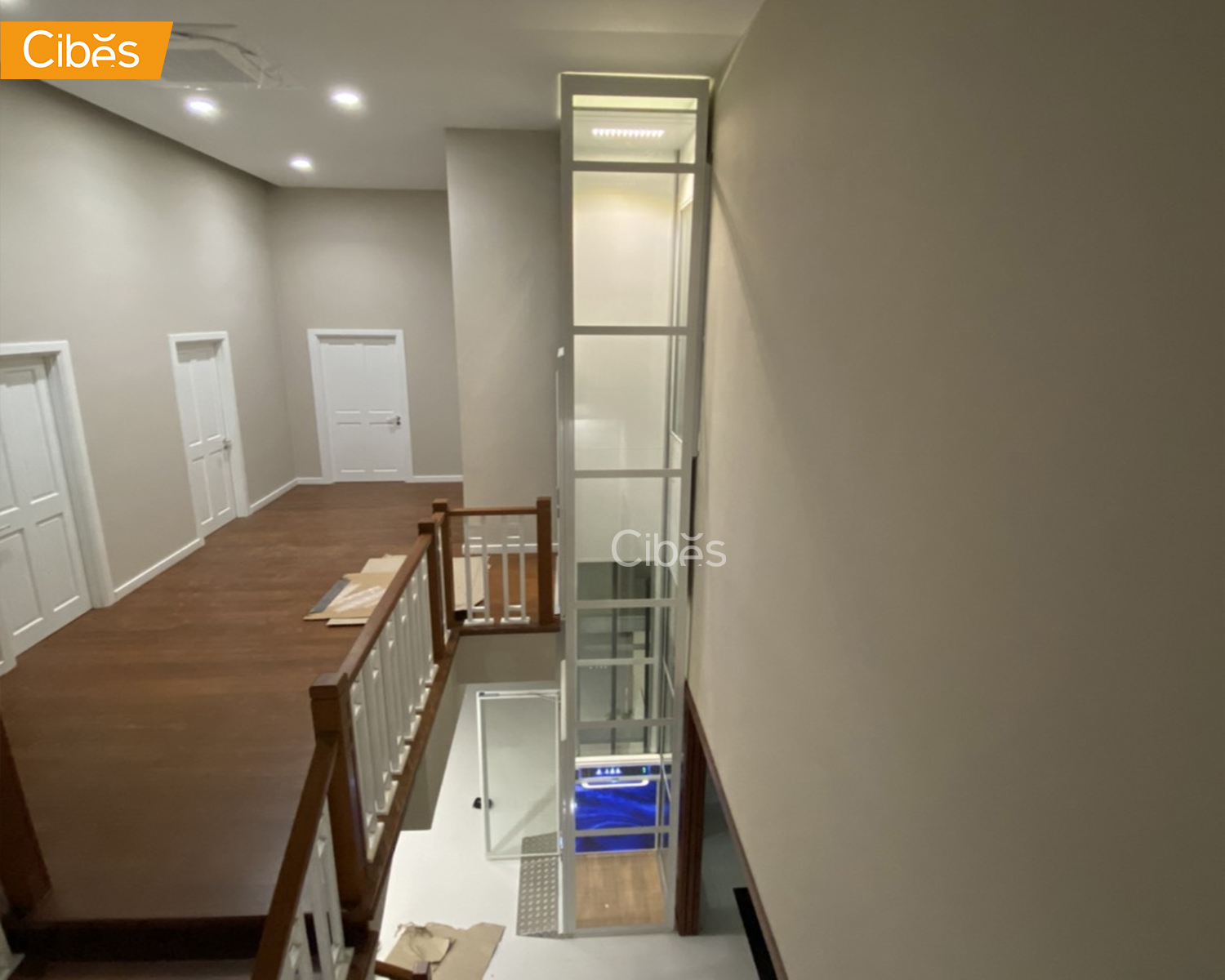 Sustainable design for elderly.
Timeless designs with great user interface and experience, Cibes home lifts will also blend with style in any environment. Based on your personal preferences and tastes, Cibes will have the model suitable for any of your family members, the young, the the elderly or wheelchair users. Additionally, redundant security features such as buttons, rails are cleverly placed in the best position to optimize safety and user friendliness. Even flooring has been designed and thought about to be anti-slip, thus, preventing potential hazard when entering the home lift.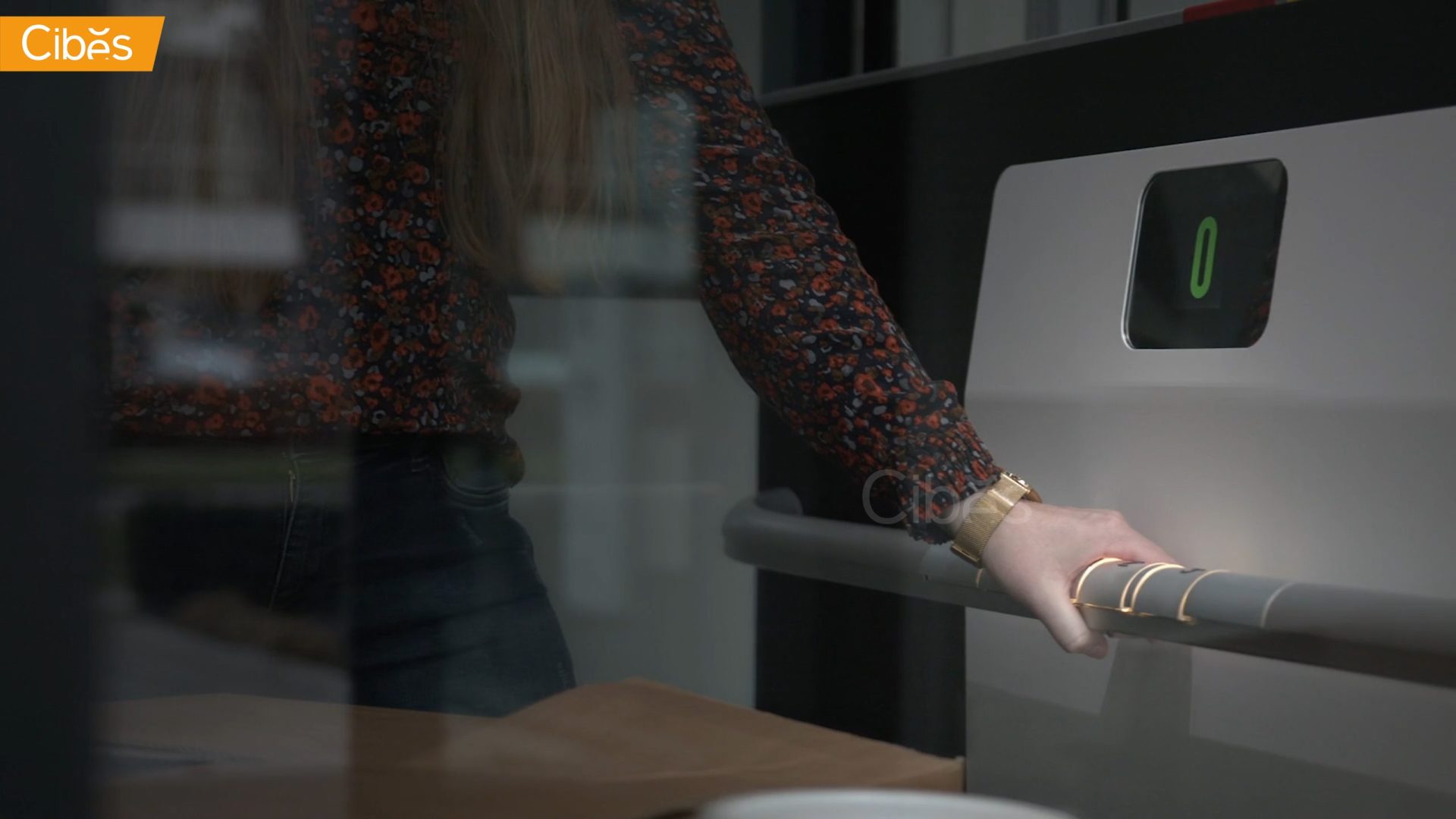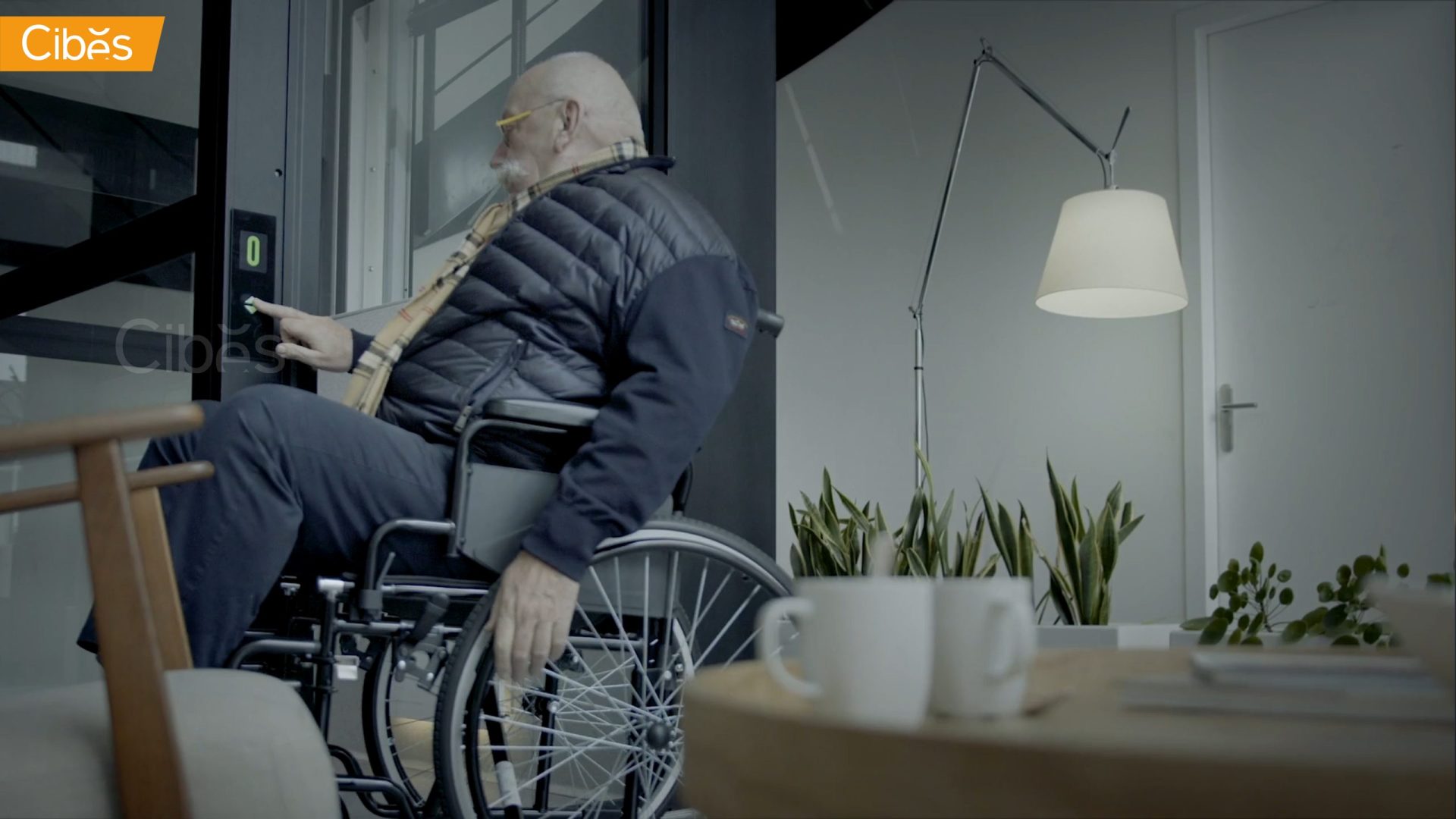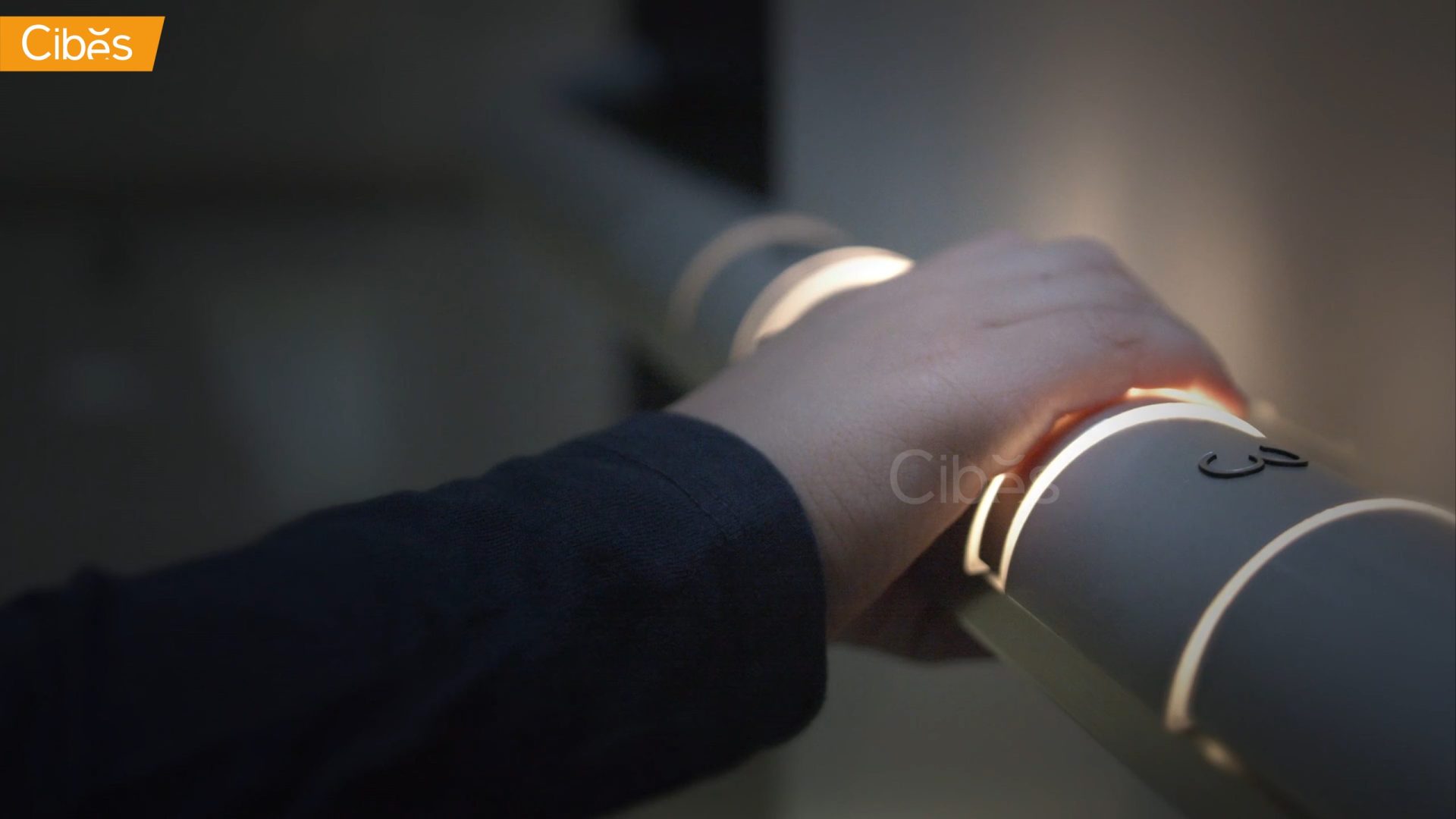 How about home lift durability?
A home lift can represent a big investment. So you don't want replacing it on a frequent basis. We've seen one time too many customers coming to Cibes because they previously selected a cheaper option to finally end up being the wrong decision. You can't realize enough the mental health toll and cost it can cgenerate having to dismantle and replace an elevator.
Cibes Lift Home Lift may not be a cheap option but the quality of our raw materials used for the production and the extreme attention to details results in quality home lifts that are durable, providing a long service life of 25-30 years, new parts bringing new innovations that extend their service life.
And in the highly unlikely case the home lift experience issue, all the parts are stocked either in Thailand or at the factory and can be replaced.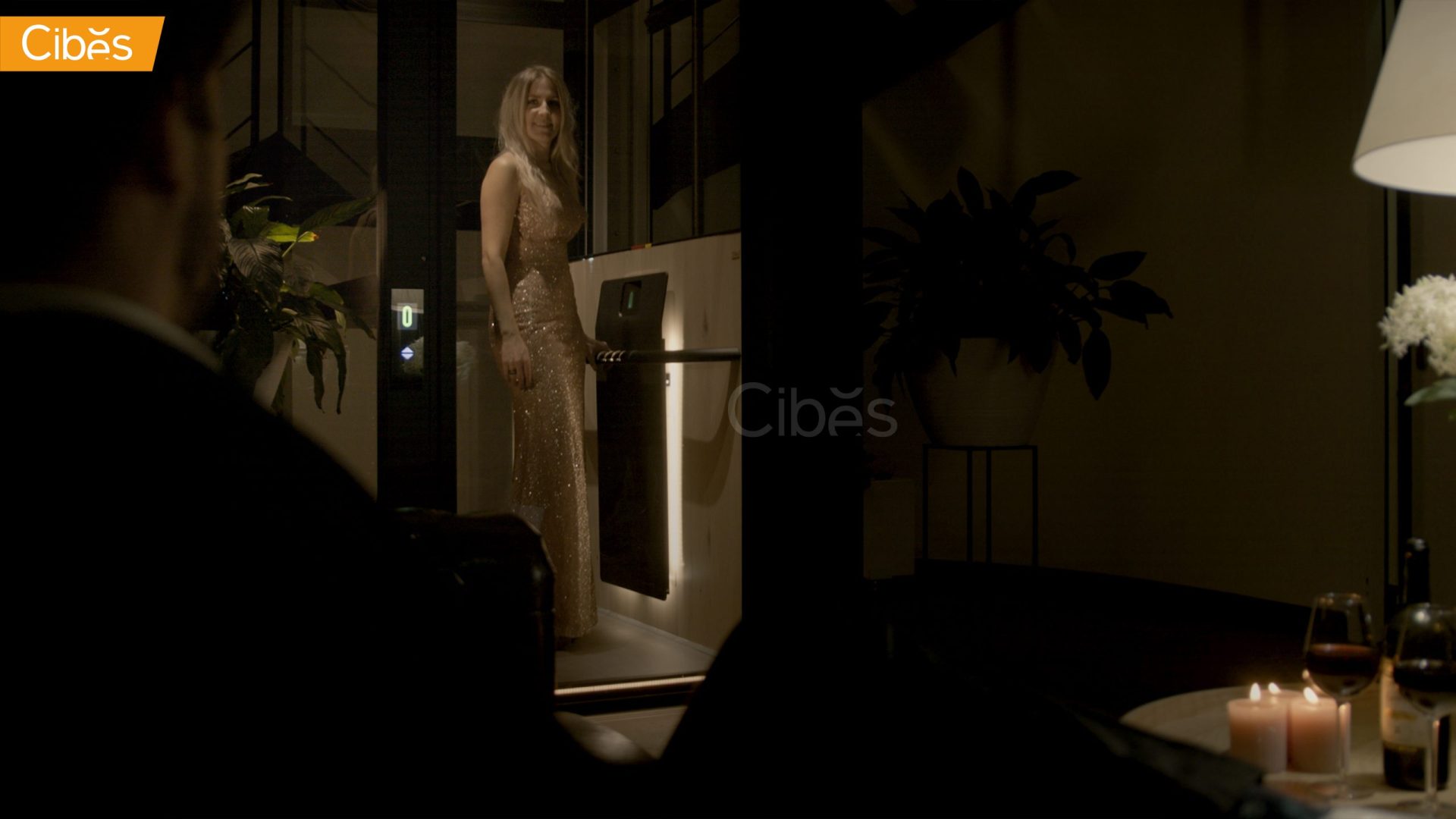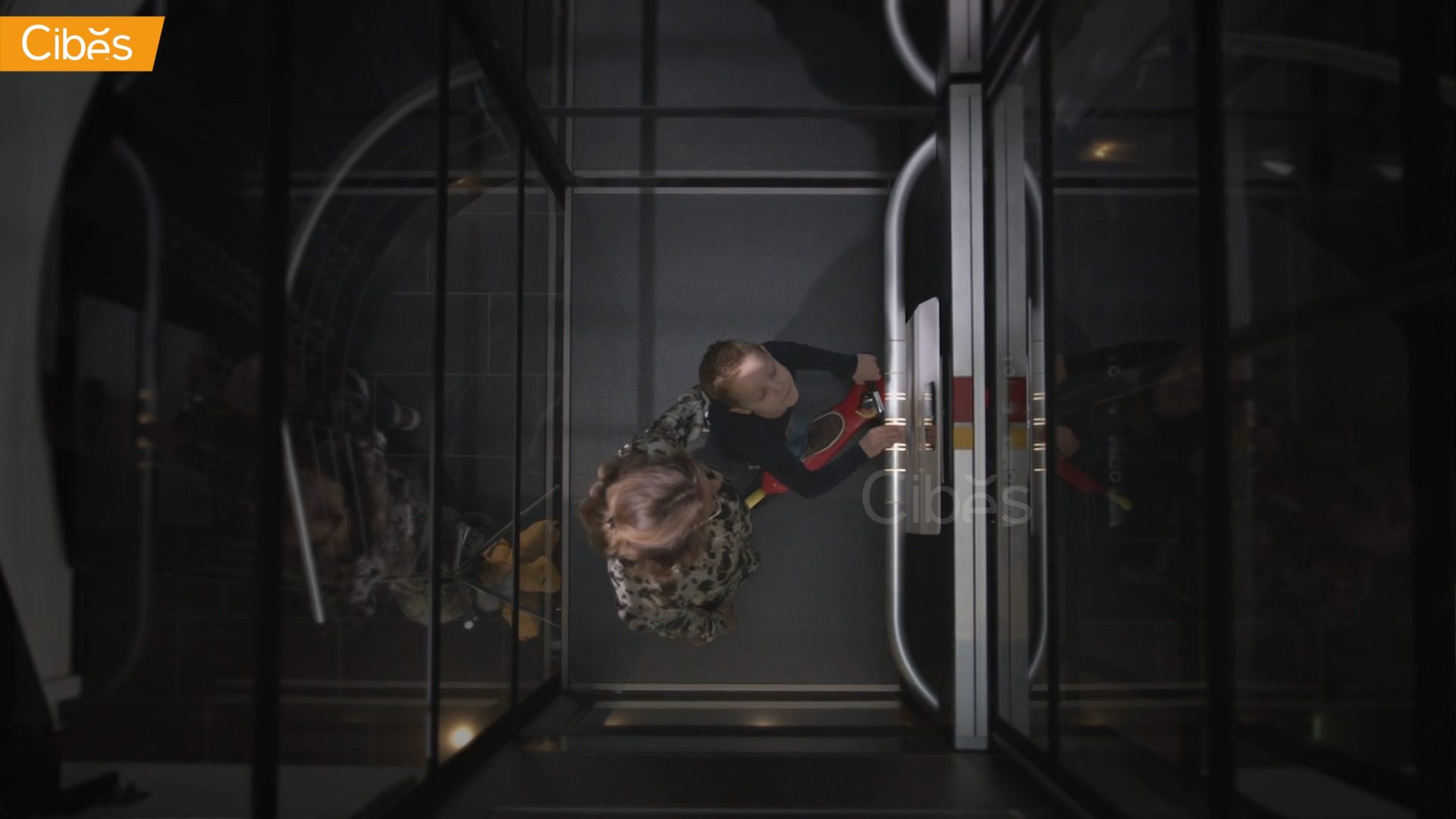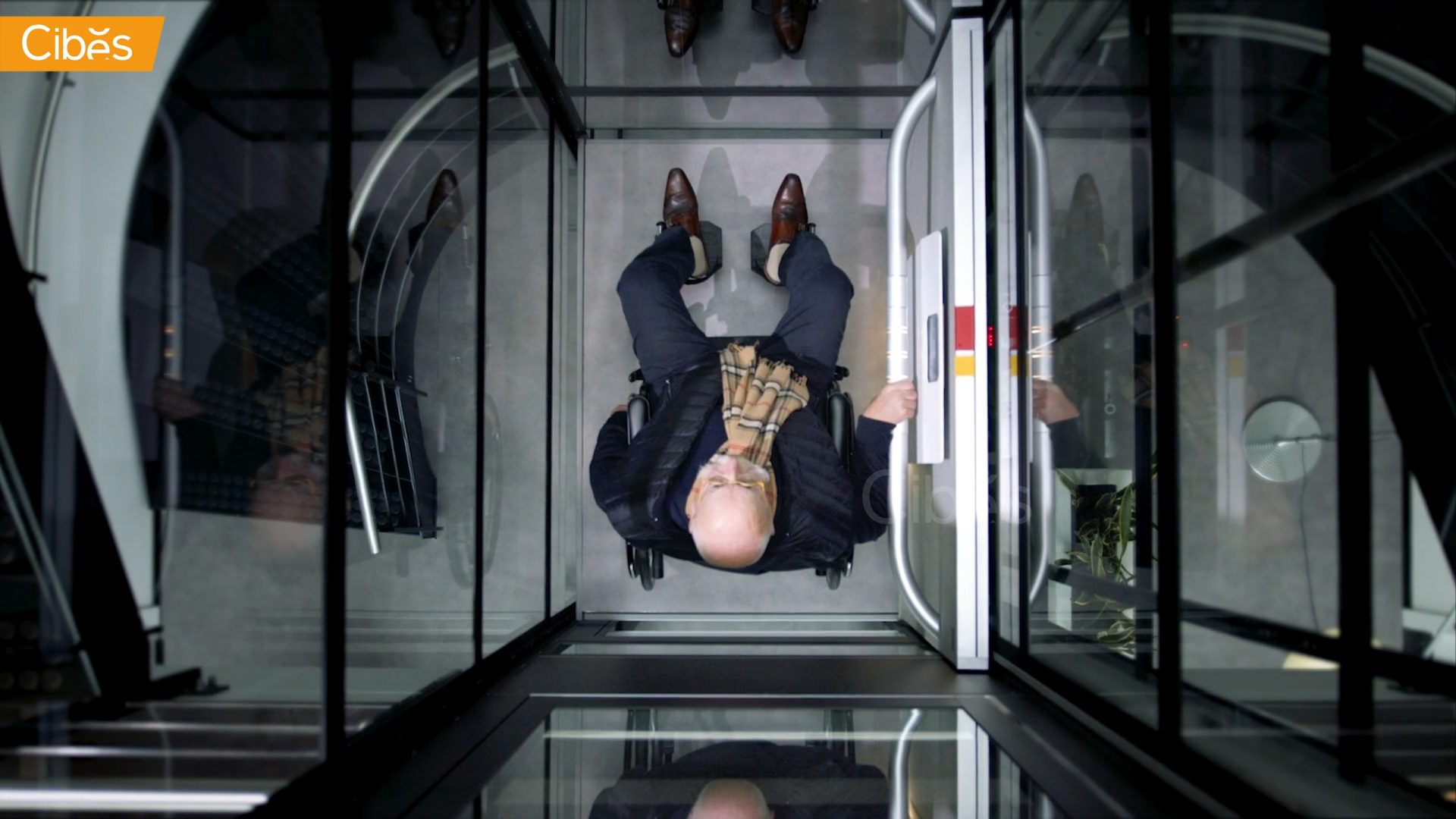 Can a home lift be functional and aesthetically pleasing at the same time?
Once you are confident your future home lift ticks in all the box of being: -Safe -Durable -Reliable -Comfortable, the next topic to tackle is how it looks and can be integrated within your home. Thankfully, Cibes Lift has a wide variety of models, patterns, colors and various options for you to customize your dream home lift. Being designed to be extra friendly for the elderly does not mean it has to compromise with beauty! On top of that, our home lifts do not require to have all doors on the same side at each floor, you can vary and even have several doors on the same floor! Finally, one big advantage is the option to have a fully transparent glass shaft. Not only it would make your home as spacious as if there were no lift, but it is also a piece of mind to always be able to monitor passengers, such as elderly, when traveling in the lift.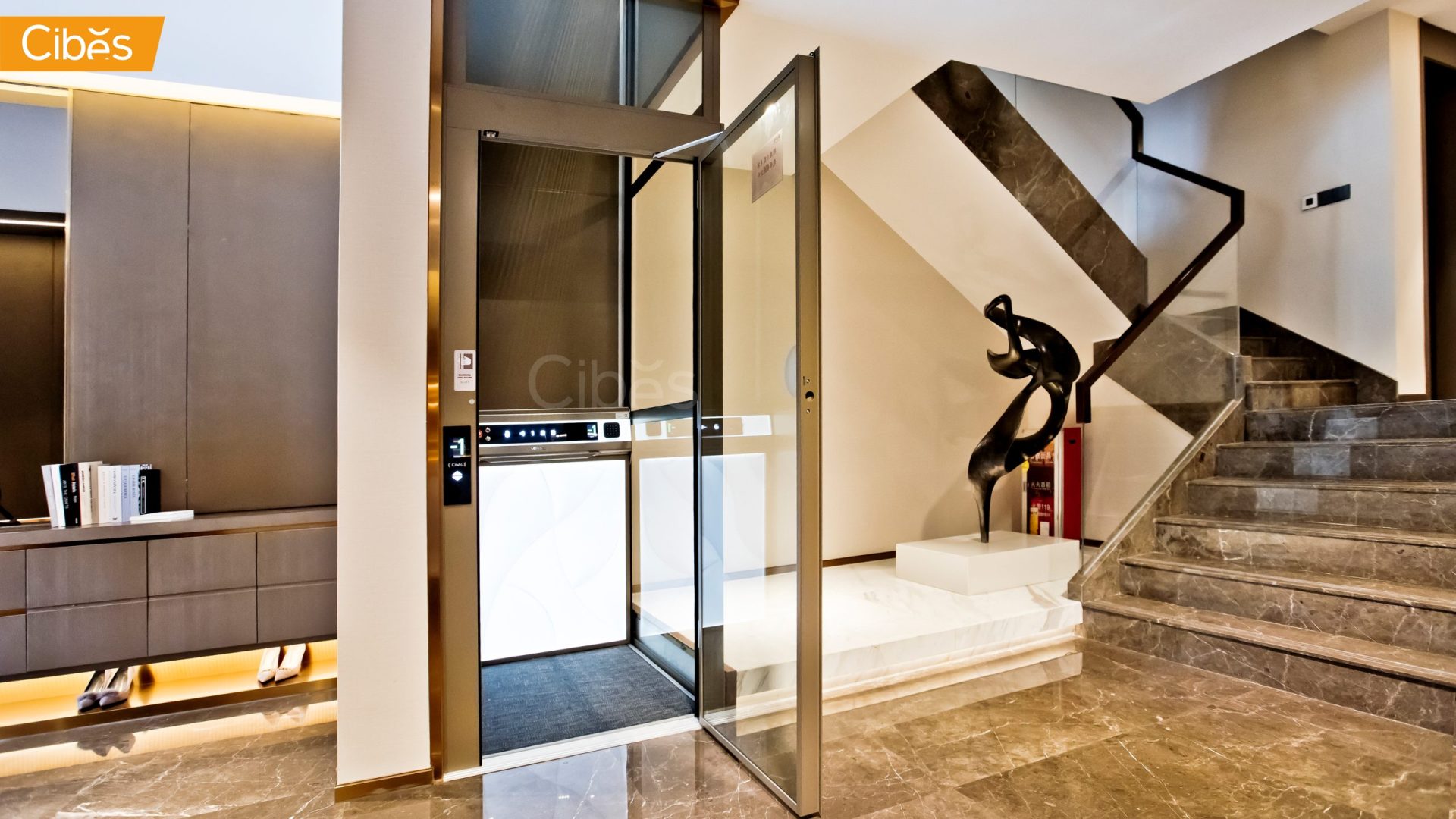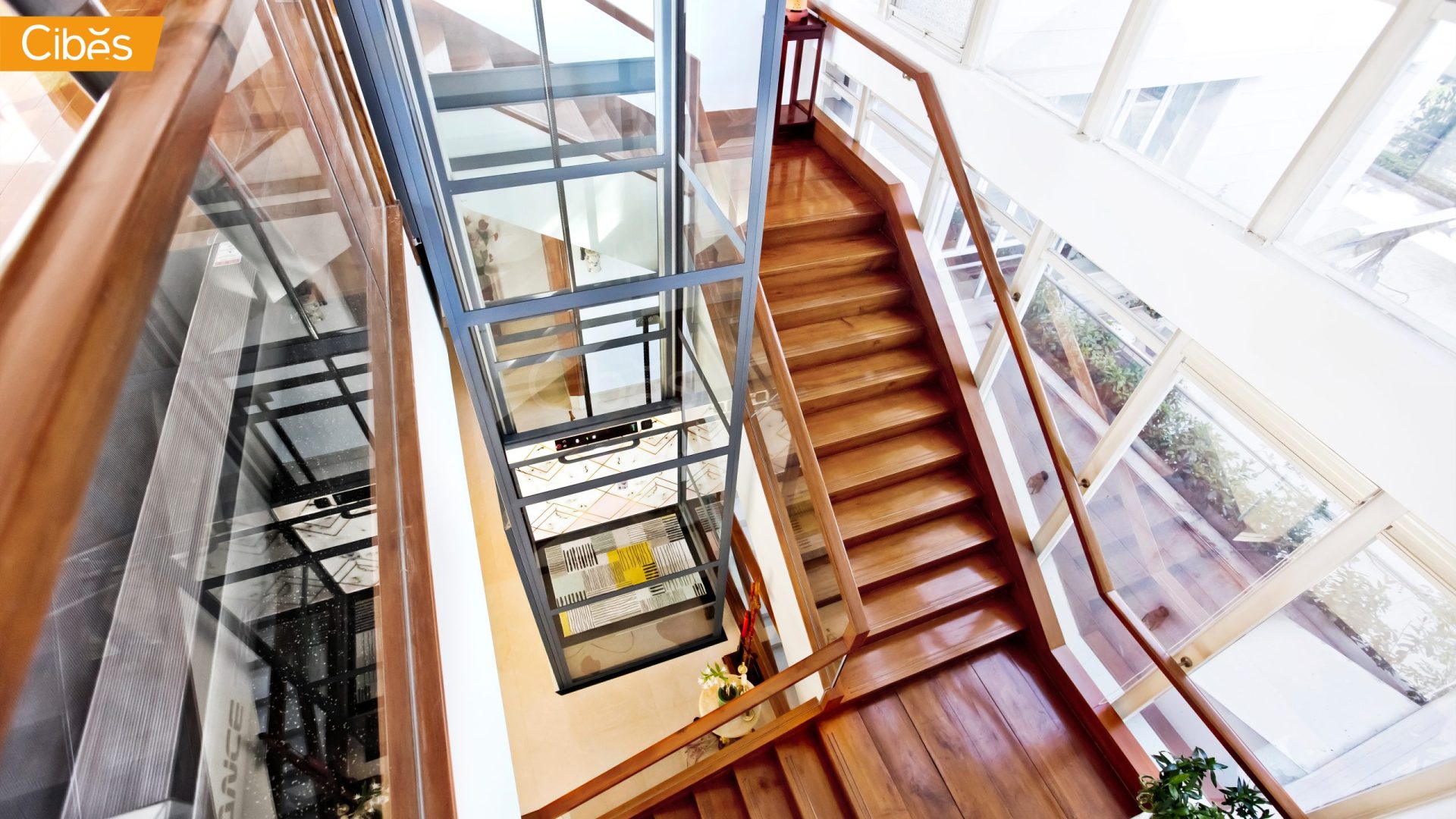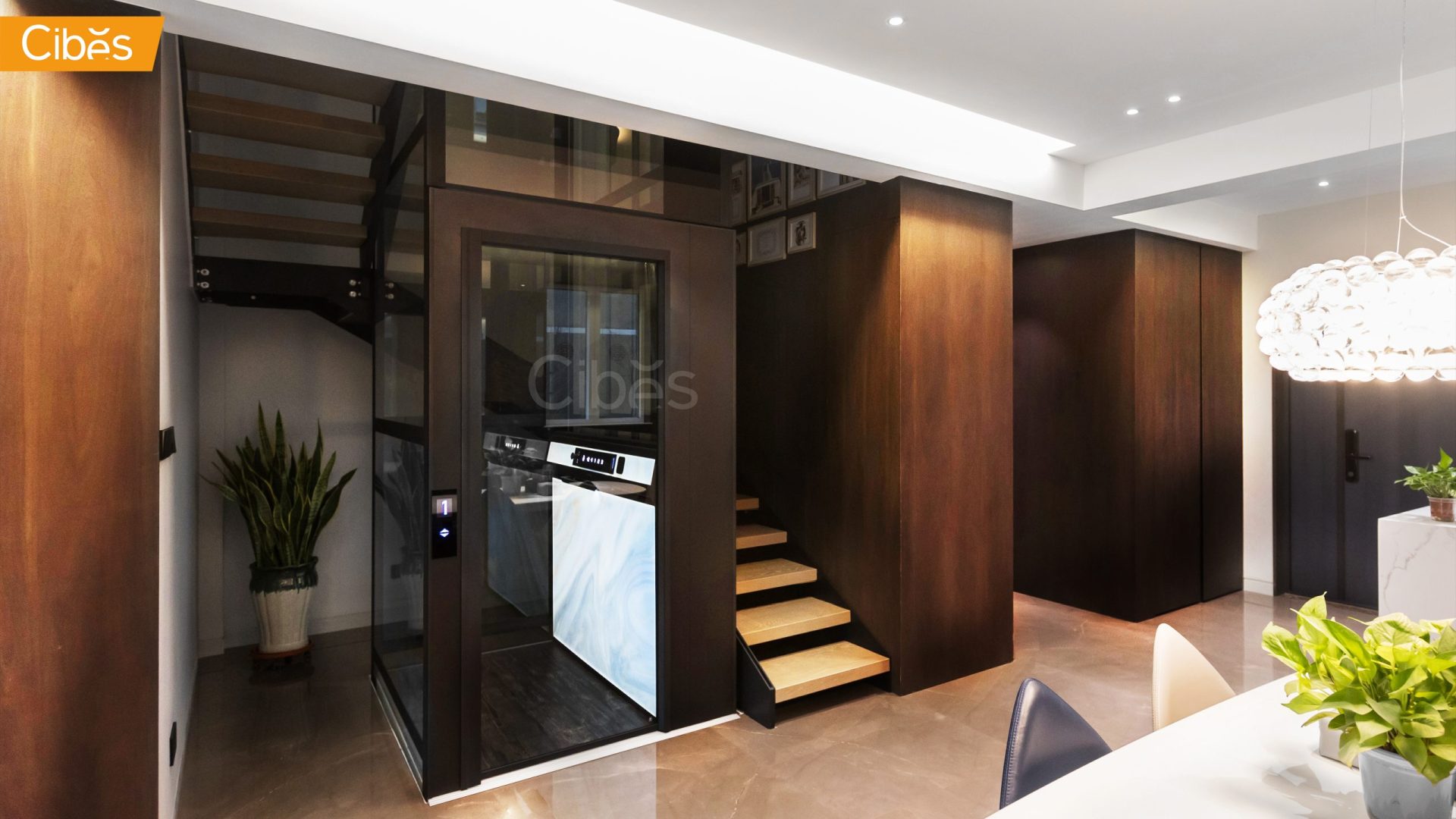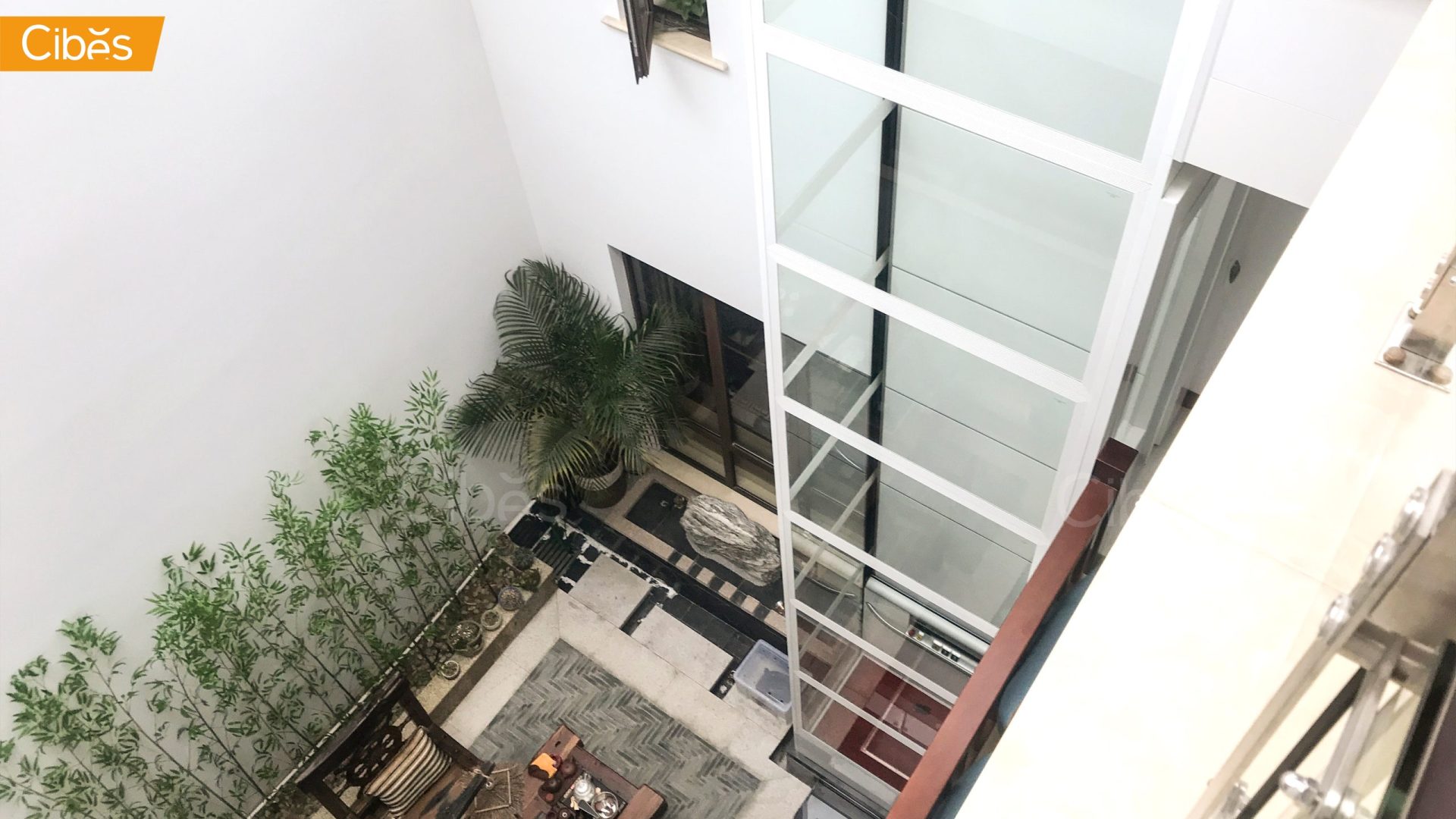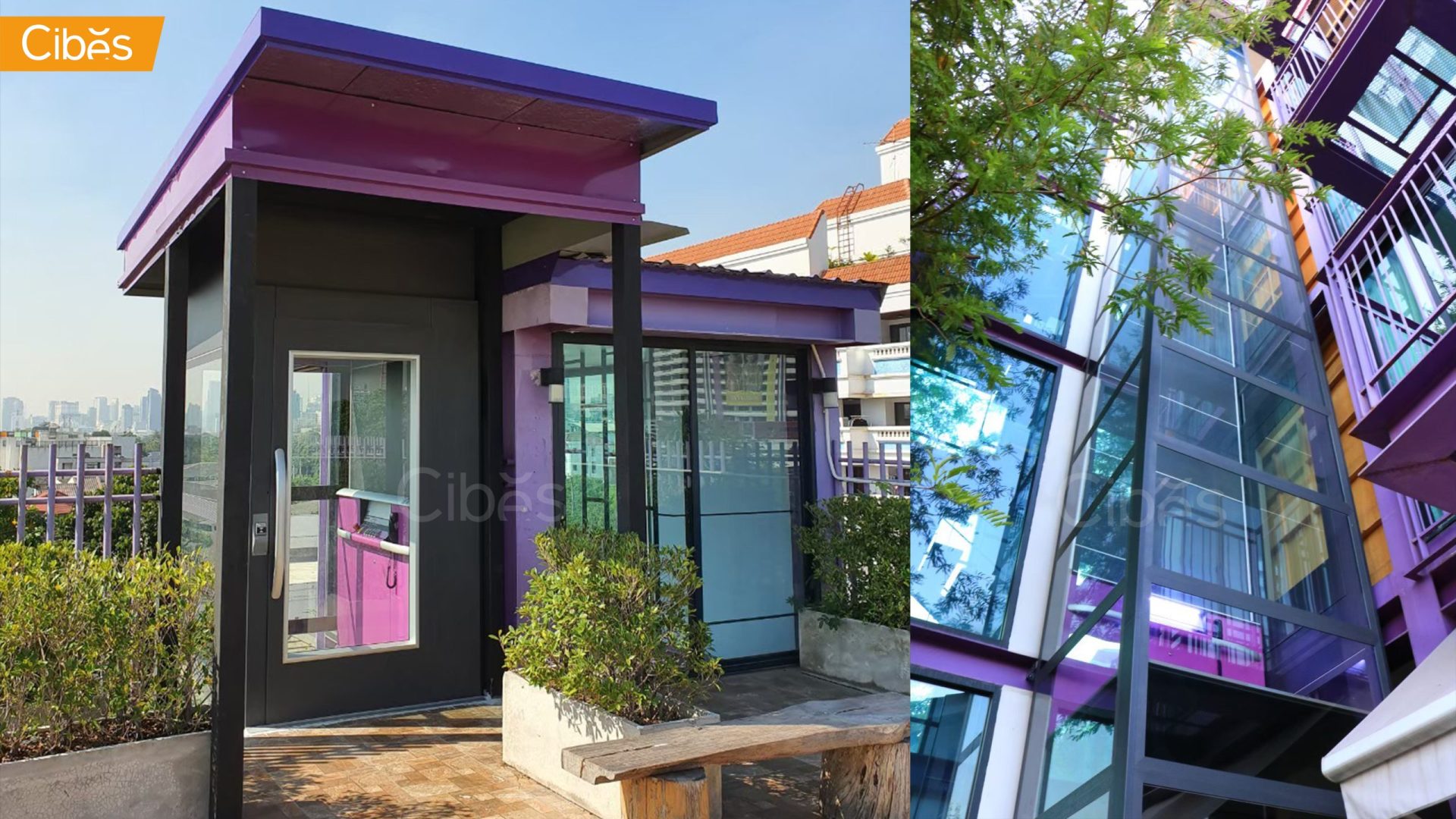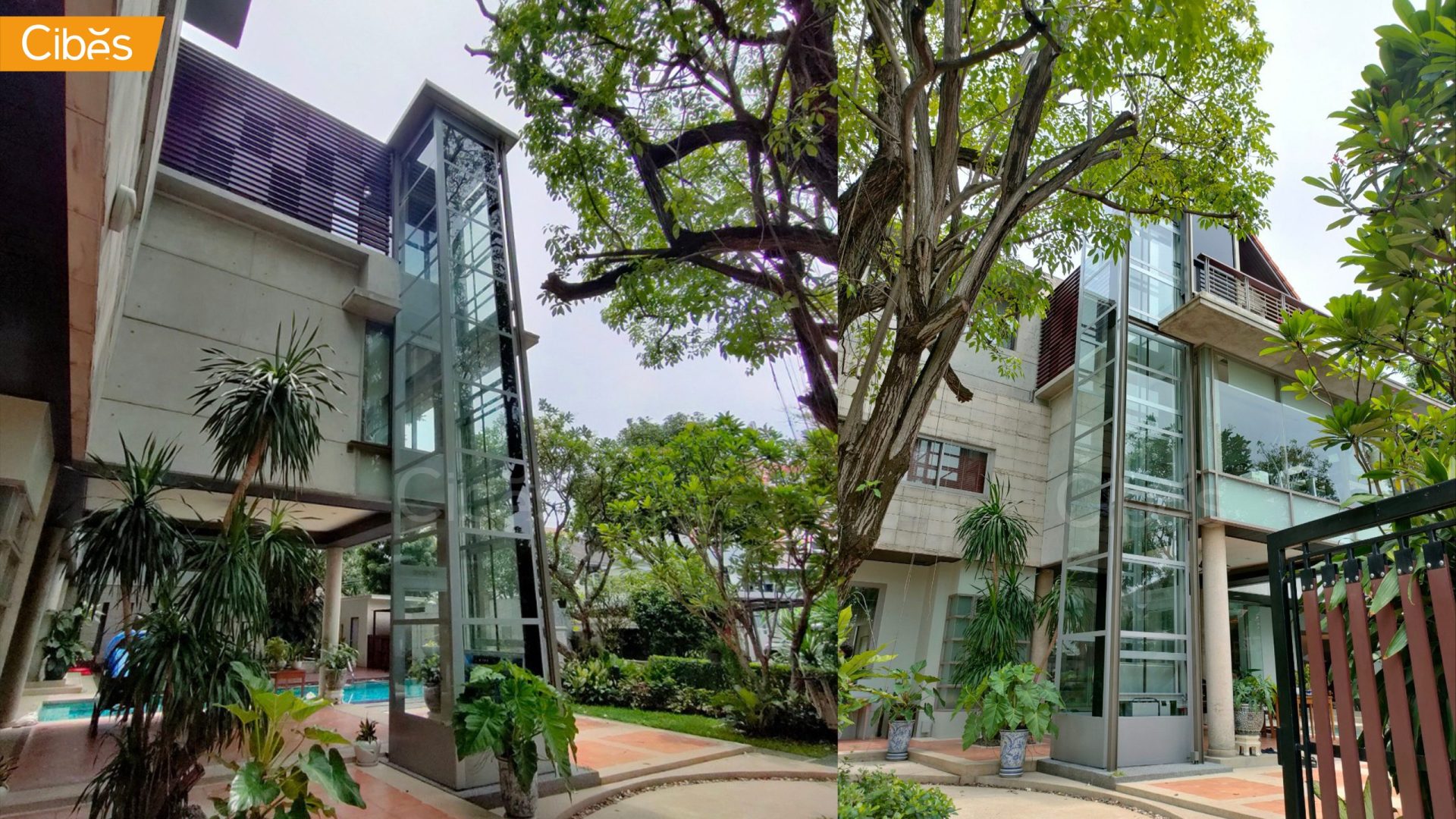 Is there a reliable after-sales service?
After-sales service is extra important and, at Cibes Lift, we focus on ensuring continuous support. This is truly important when the elderly or disabled have to use the home lift. Because we believe that customer care, both before and after the sale, is the only way to sustainably guarantee customer satisfaction and trust with the quality of products and services. We strongly consider our customers like family and our desire to always make right is a practice we follow by the book.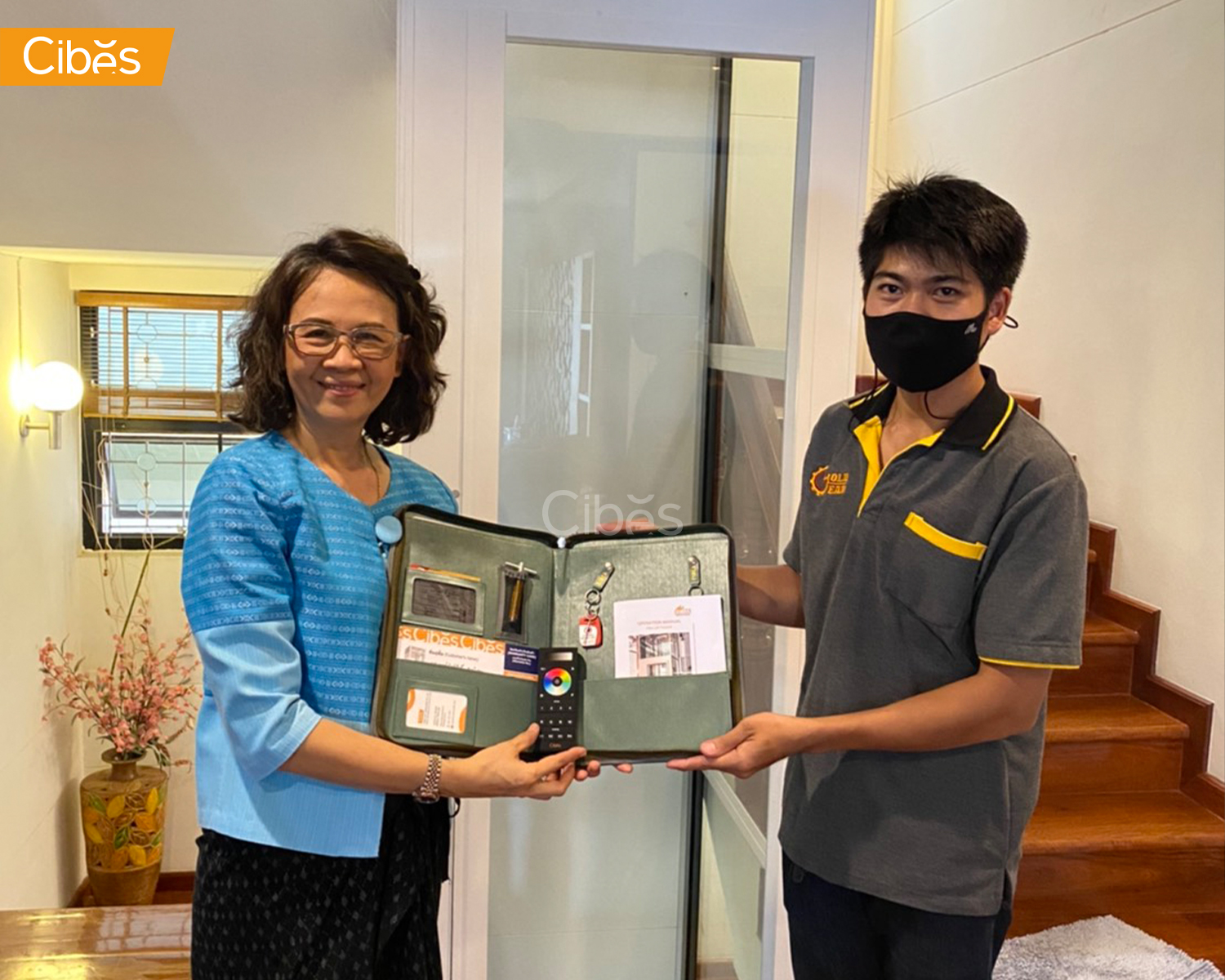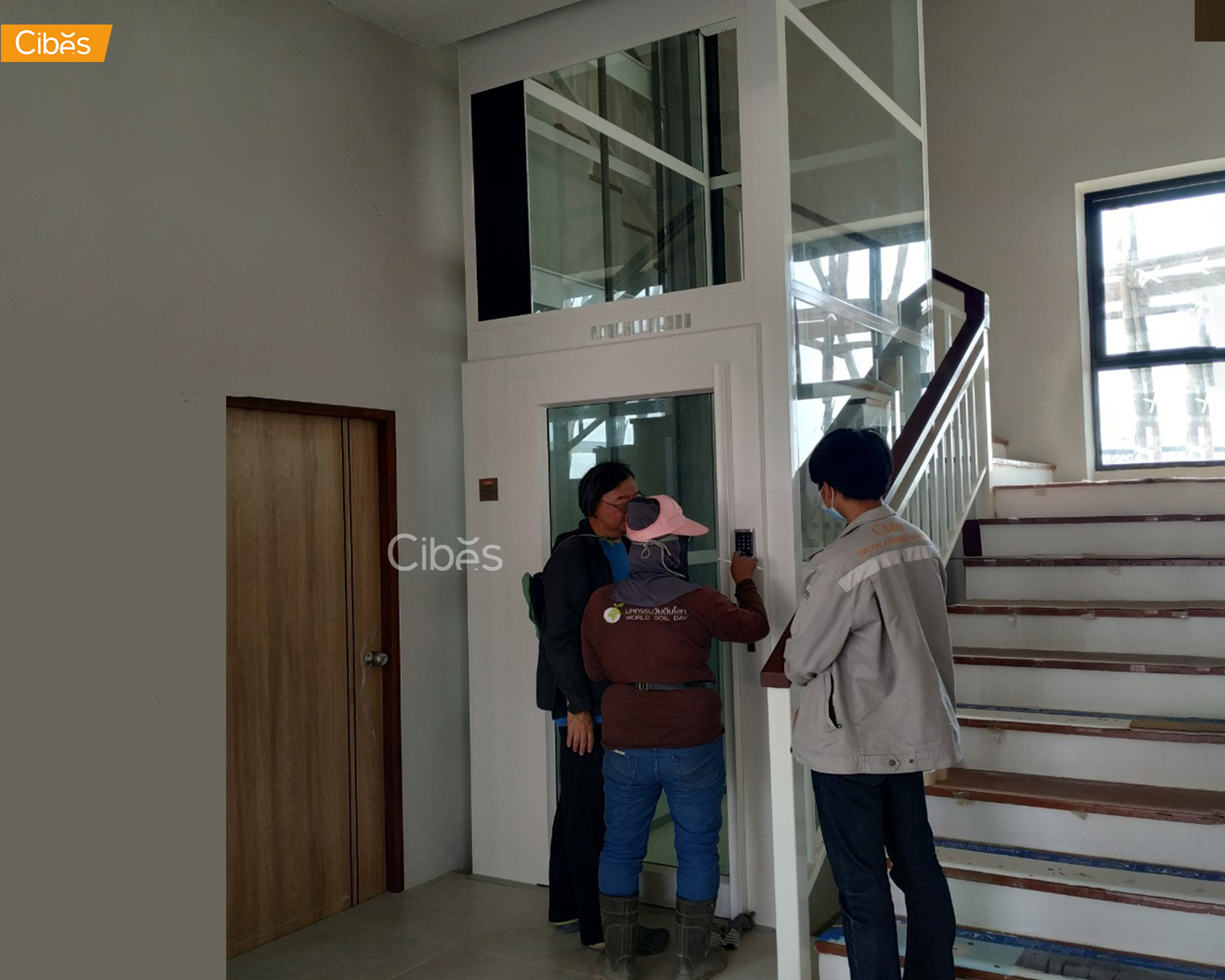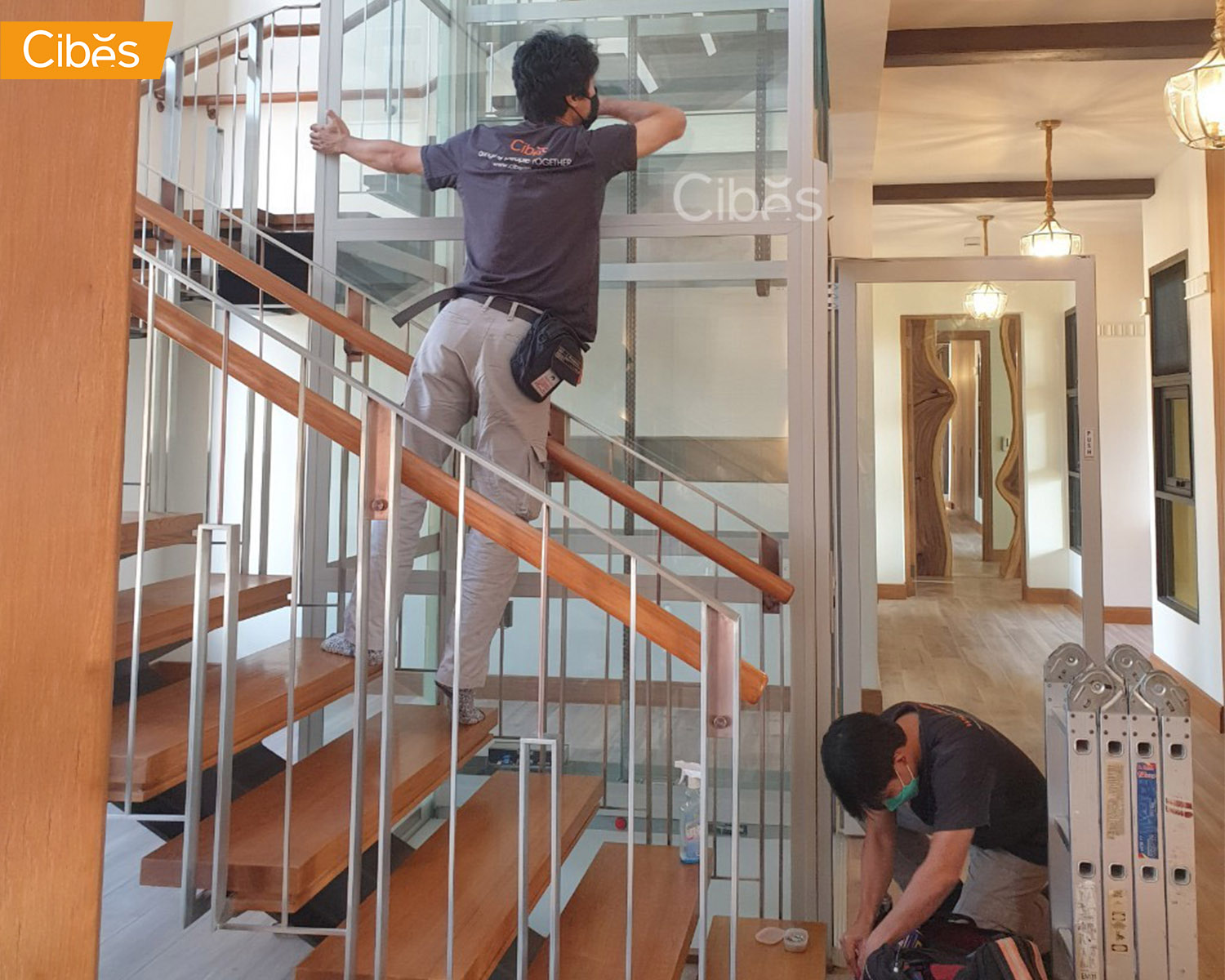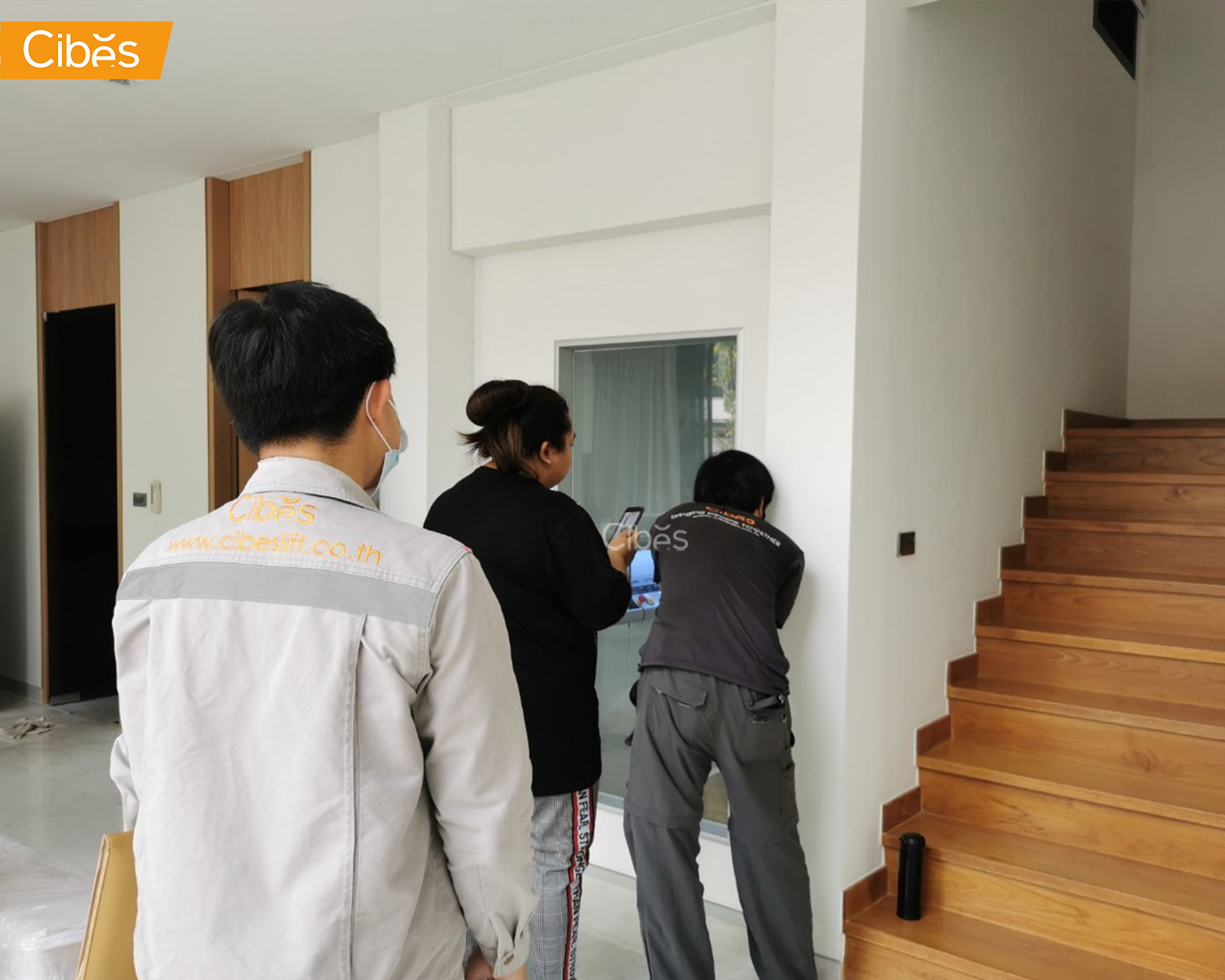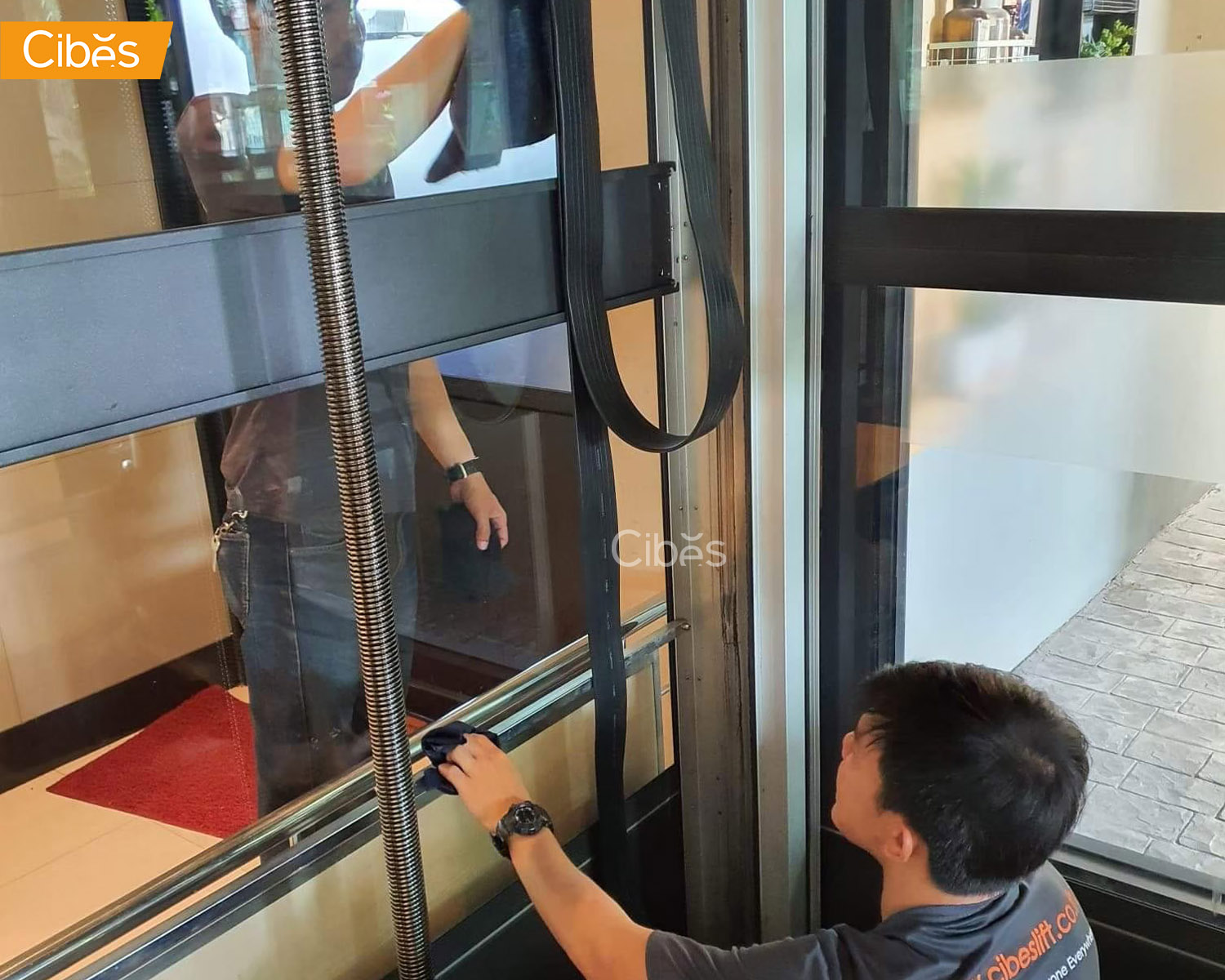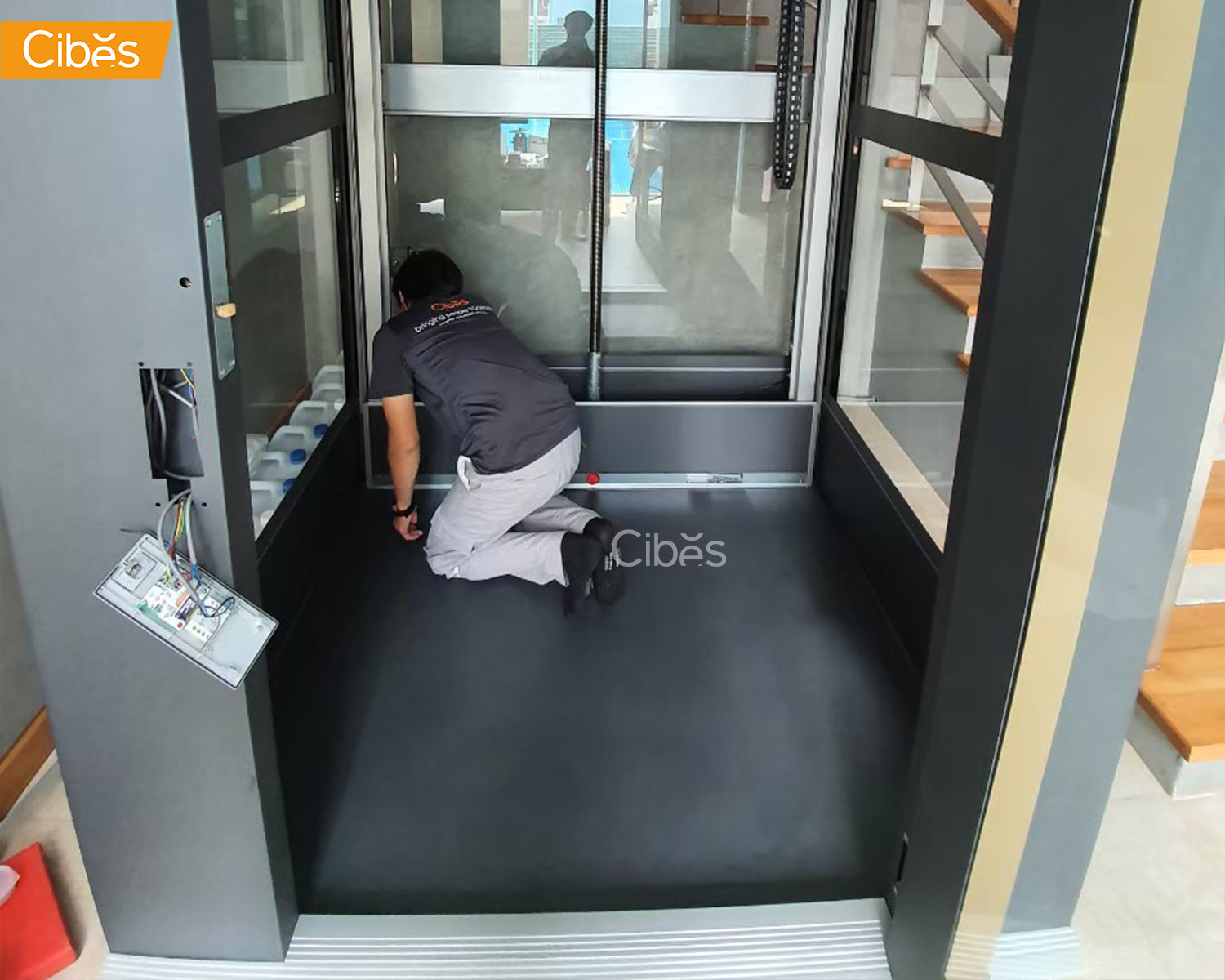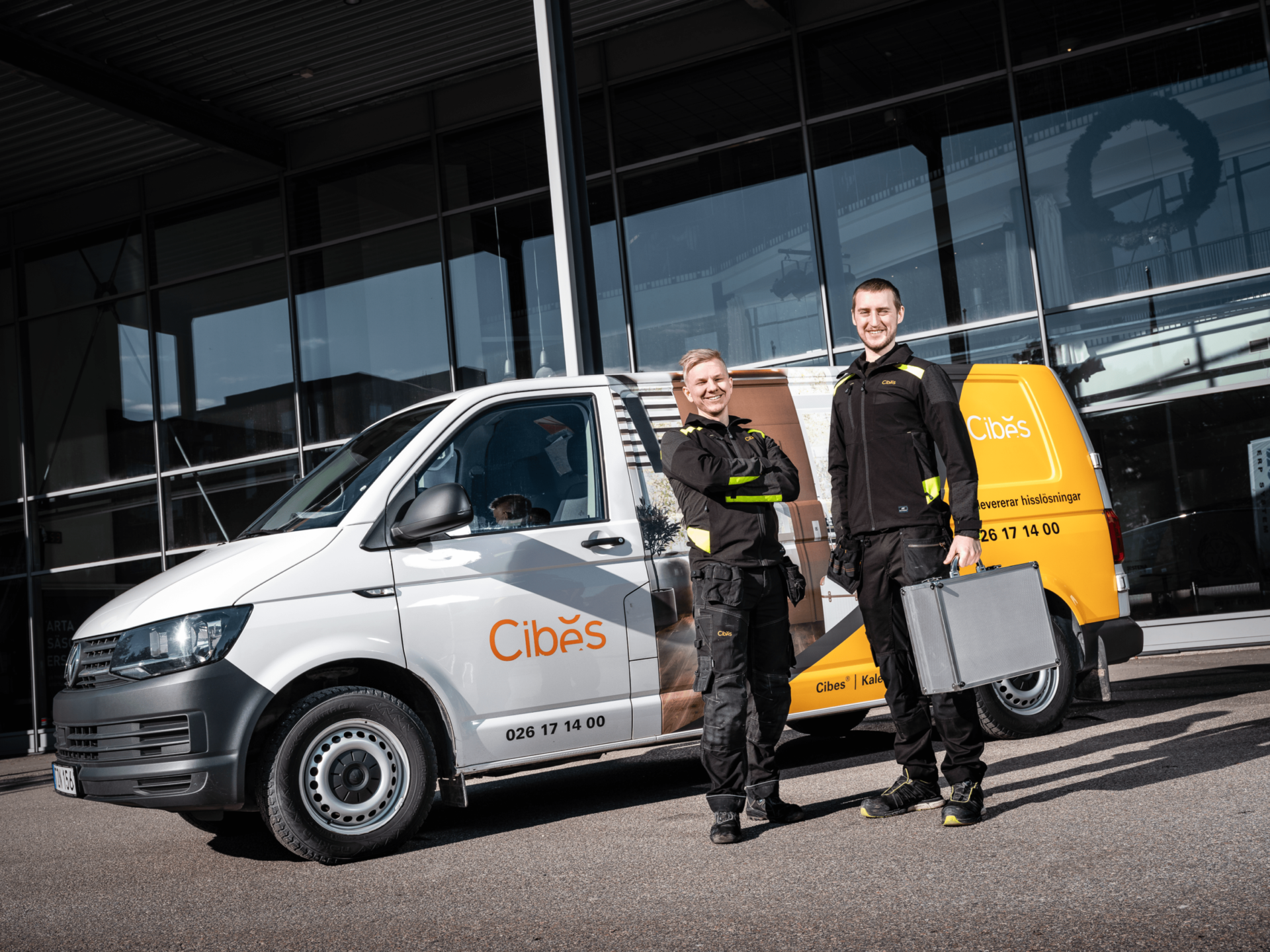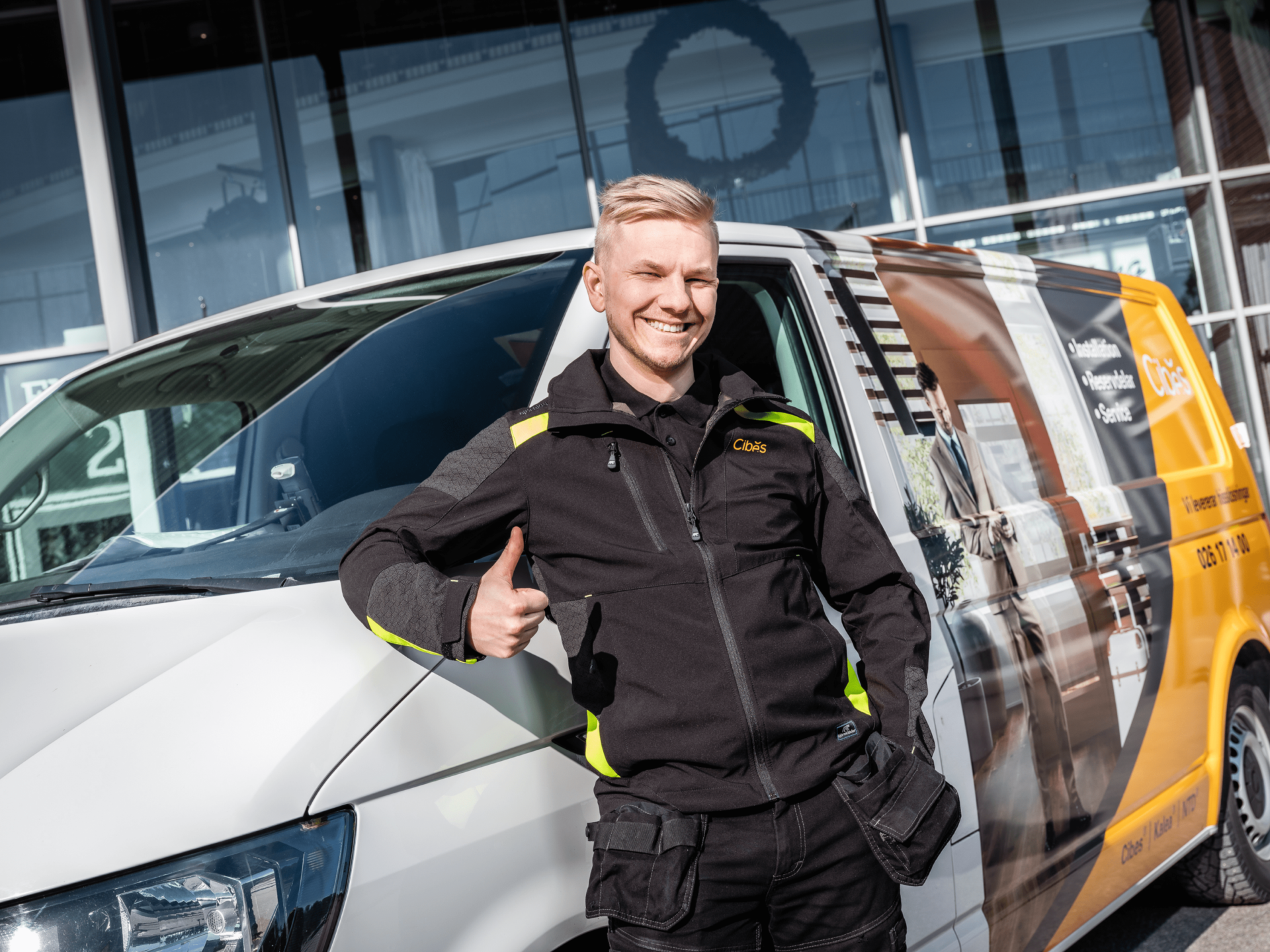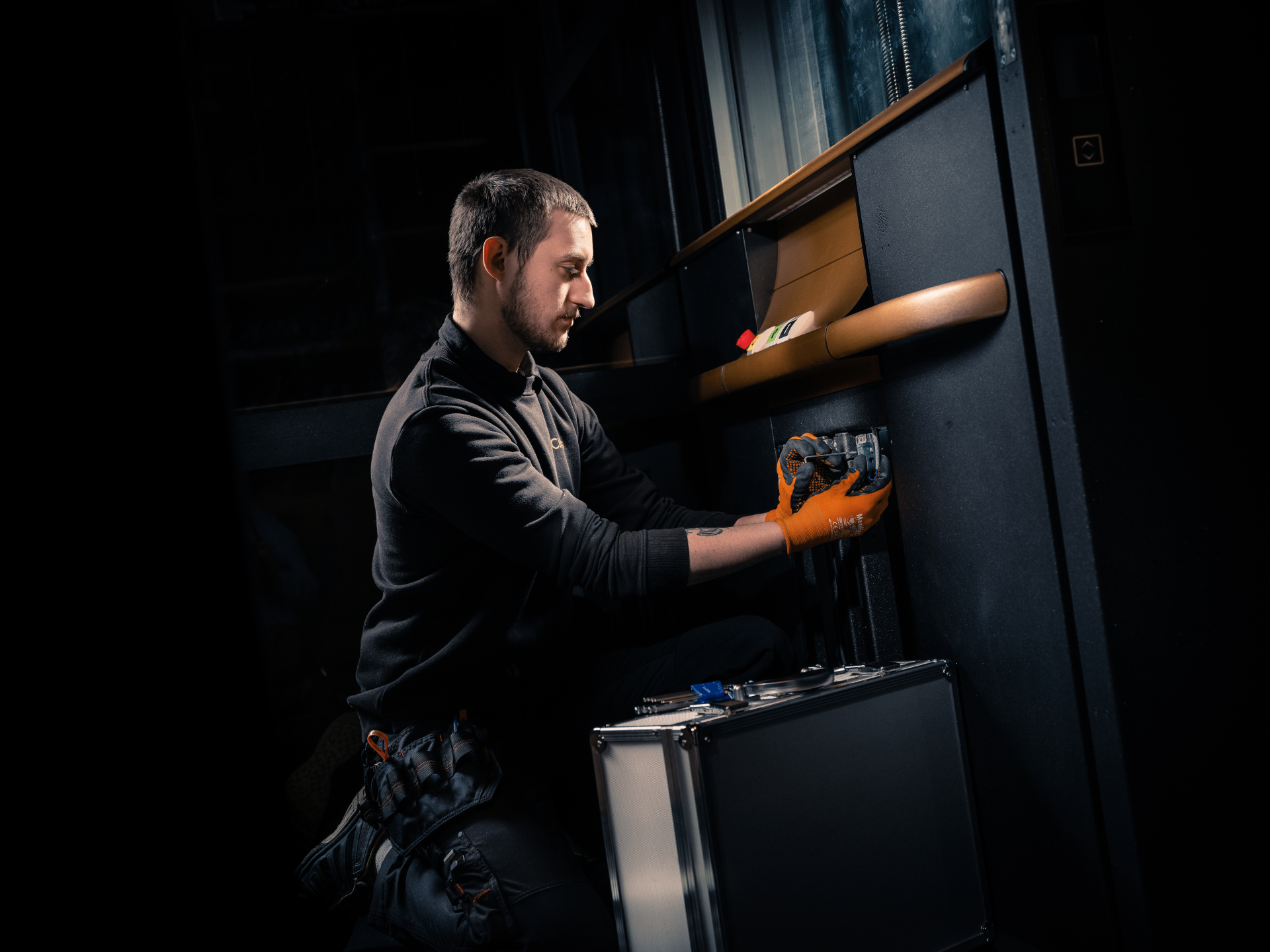 Nationwide 24/7 after-sales service
Cibes Lift Thailand provides customers with a 24/7 after-sales service phone to support you at any time.

Worried about being trapped in your home lift?
Cibes Home Lifts all feature an emergency back-up powered by battery for your peace of mind.