MID-LEVEL HOME LIFT BRINGING LUXURY TO NEW HEIGHTS
1300 mm Platform height
Premium flooring
Luxury back panel patterns
Light safety and bar edges
Real wood inlay door handles
Panoramic glass shaft and more…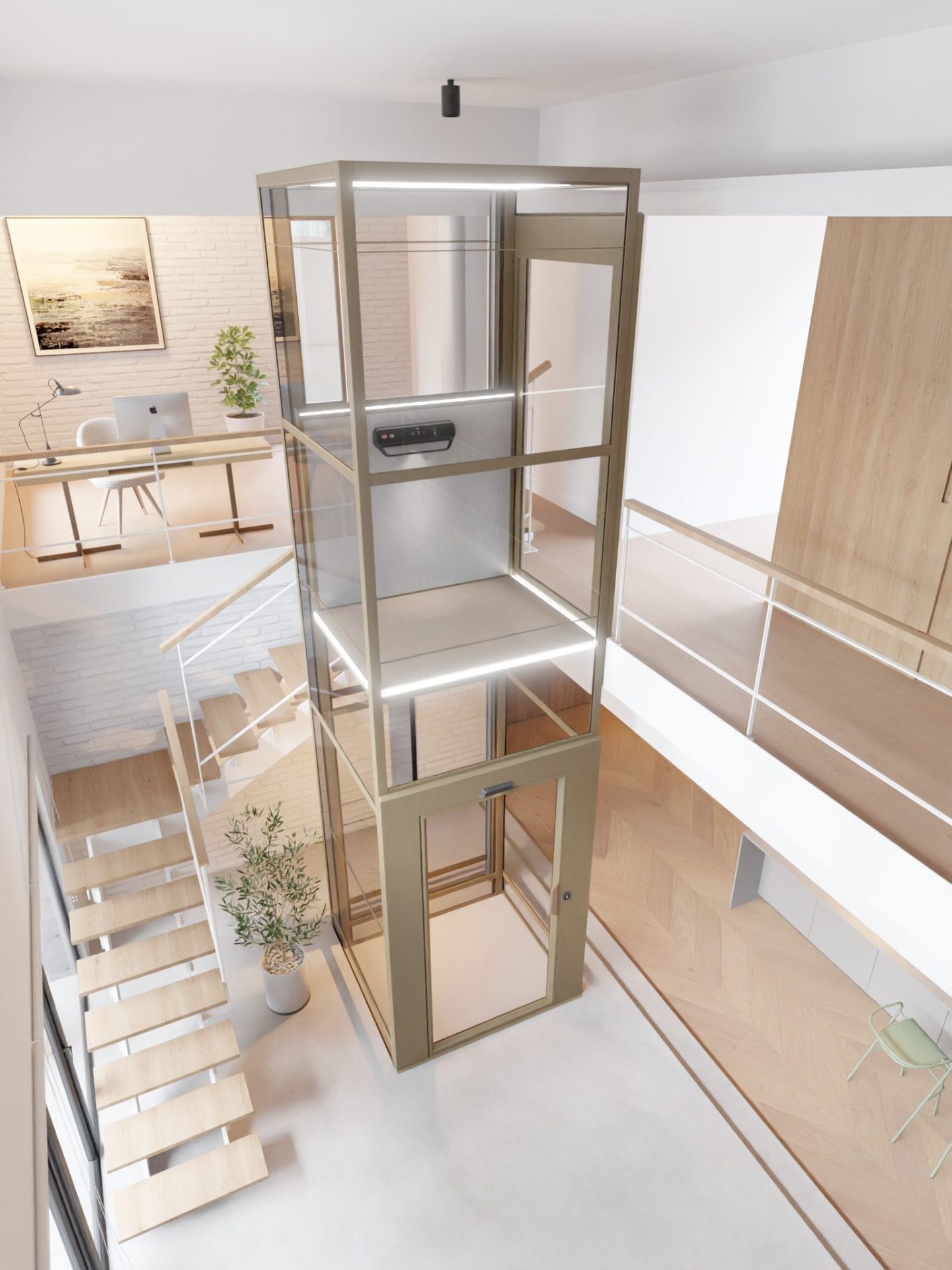 ECOSILENT V2.0 QUIET DRIVE
Not only is the Brand New Ecosilent V2.0 lower in volume than its precedent iteration, but in many other respects, both in design and function, it is superior to CIBES' previous home lifts.
Runs at lower volume with larger rollers to optimize comfort.
Reduced maintenance requirements
Less oil required
Improved load sensor design for higher safety
SMALL SIZE, BIG SPACE
Cibes Home Lift comes with an integrated shaft structure without a car and counterweight, which can make full use of the space occupied and give you more internal space utilization.
It can be installed in the middle of the stairs, against the wall, in the existing shaft, indoors or outdoors.
1 square meter minimum footprint
41 sizes
2-6 people comfortable ride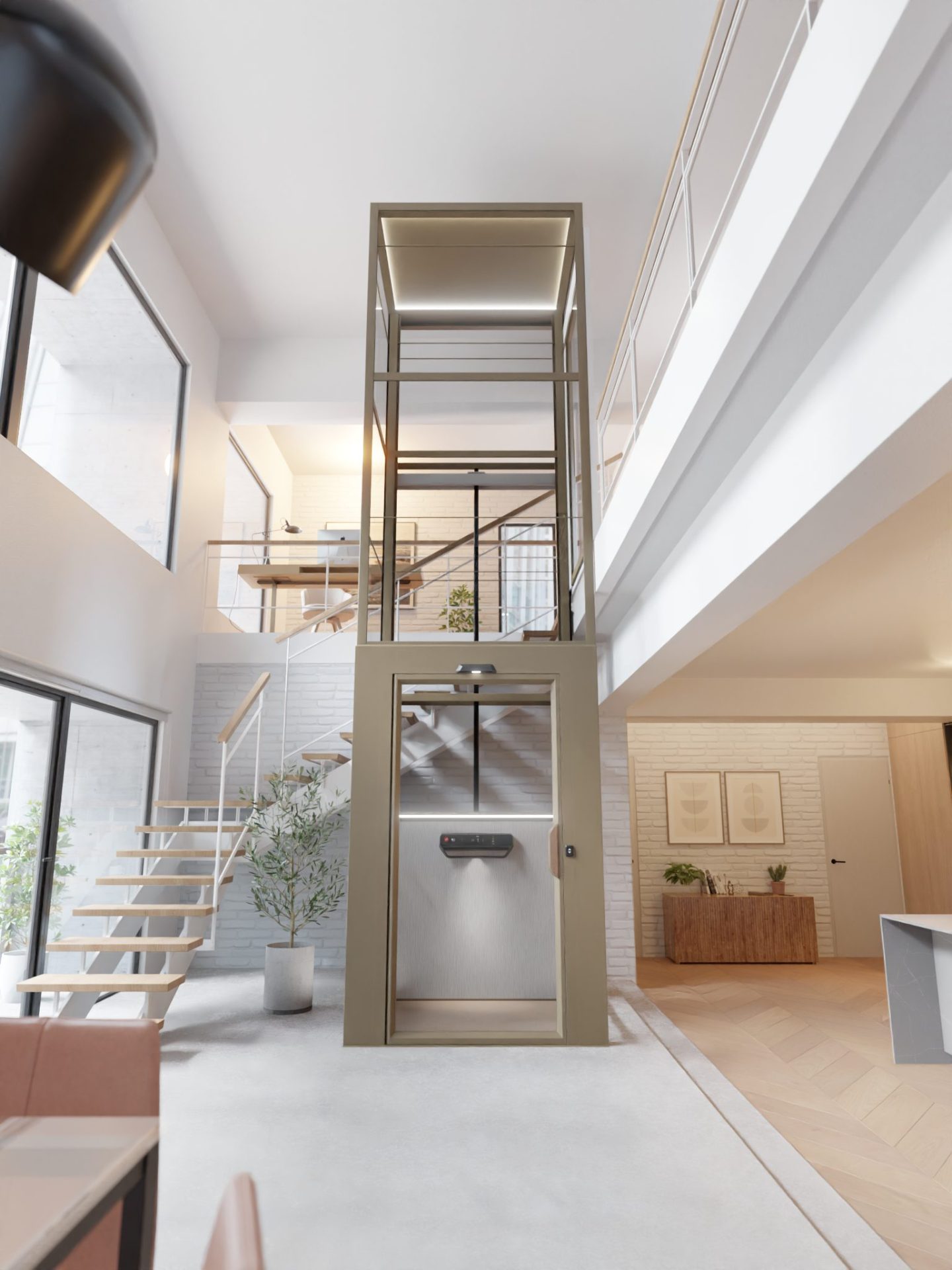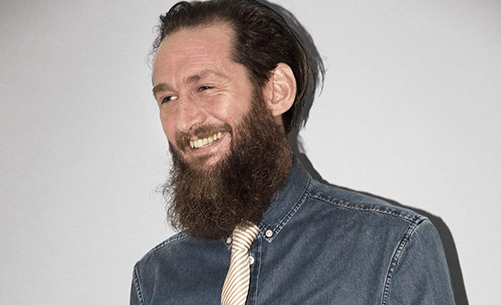 Anders P. Hellberg
is a strategic conceptualist designer who has worked in Asia and Europe for over 20 years. His unique experience and creativity have earned him multiple product design awards.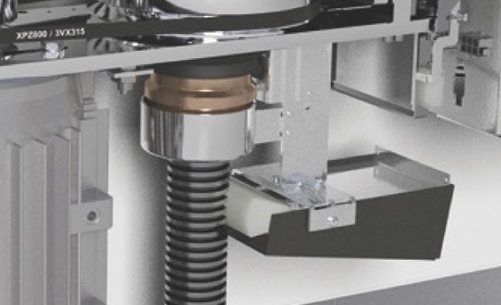 Global design, focus on quality
Cibes has been using screw drive technology since the 1970s, this technology ensures that the safety standards of Cibes screw drives not only meet European safety standards, but also meet our safety standards in other markets around the world.
BRAND NEW SMART CONTROL FOR YOUR HOME LIFT
Cibes home lift in their new V80 version bring a brand new user experience and user interface thanks to:
Visual, Haptic & Auditory cues on the standard touchscreen interface
Home Lift general operation
Child Lock (code lift lock) as standard
Status Message
Warning Message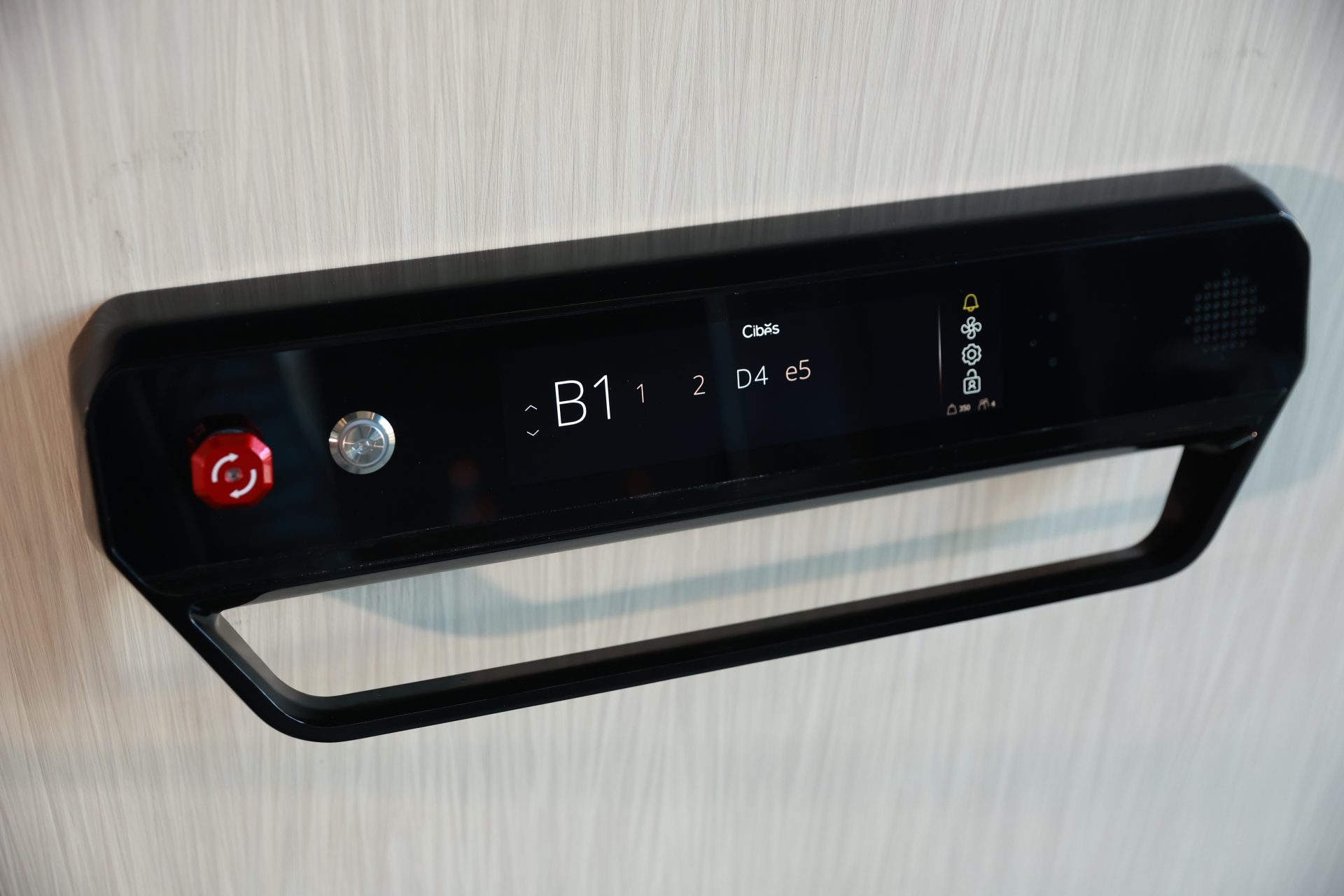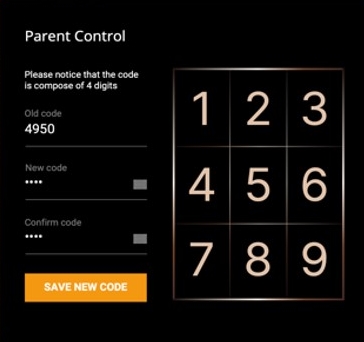 CHILD SAFETY LOCK
The child safety lock protects any unwanted use.
Code must be entered on the control panel.
Only people knowing the code can use the home lift.
DIFFERENT OPENING DIRECTIONS
The opening direction of Cibes home lift doors is flexible and optional on three sides. It can be customized to open in different directions, adjacent doors, through doors, and split-level doors.
Our panoramic glass doors bring additional natural light.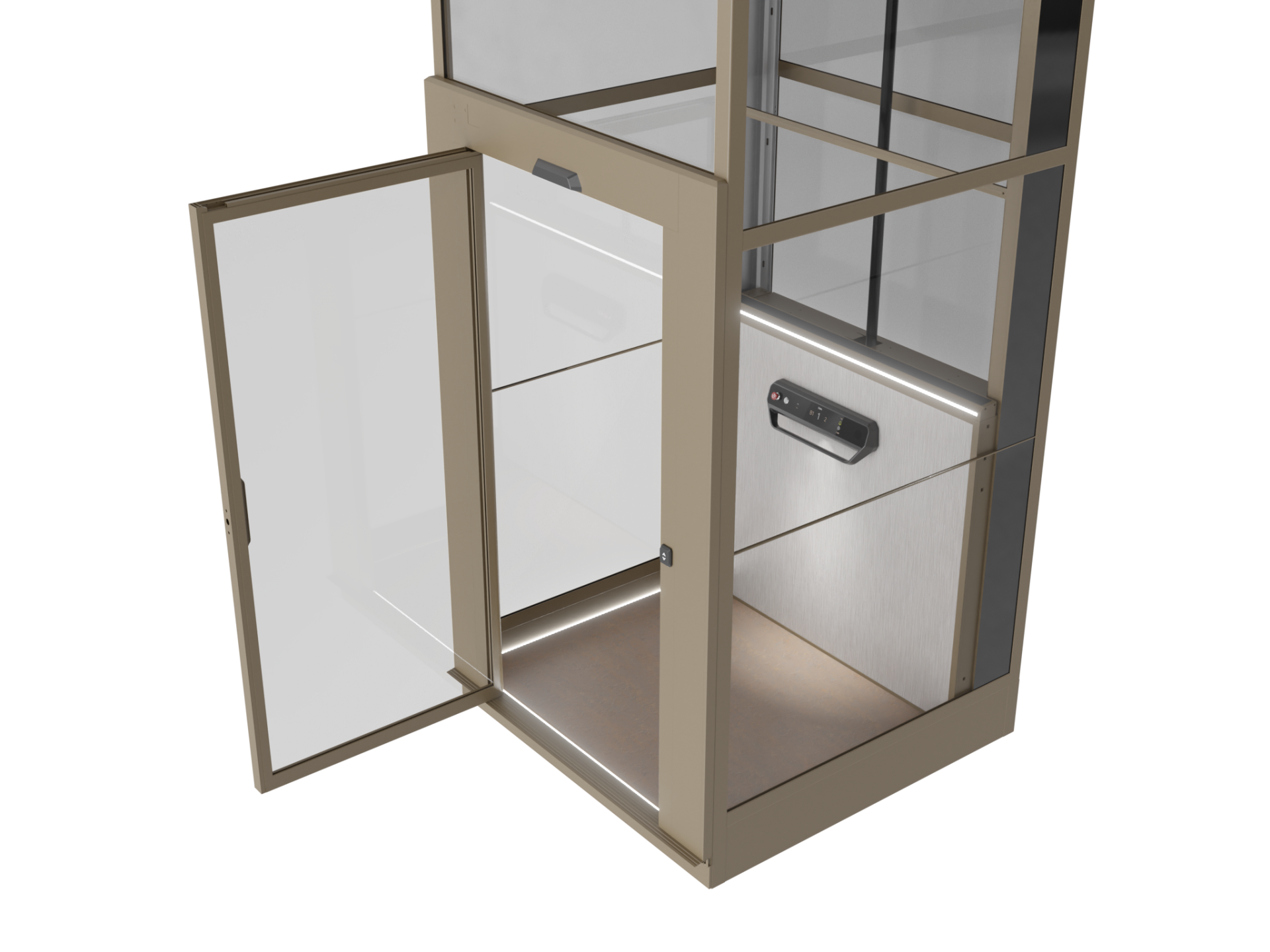 STUNNING HOME LIFT BACKPANELS
The custom background patterns personally selected by our Cibes designers are both aesthetic and adaptable, and can be matched with different decoration styles.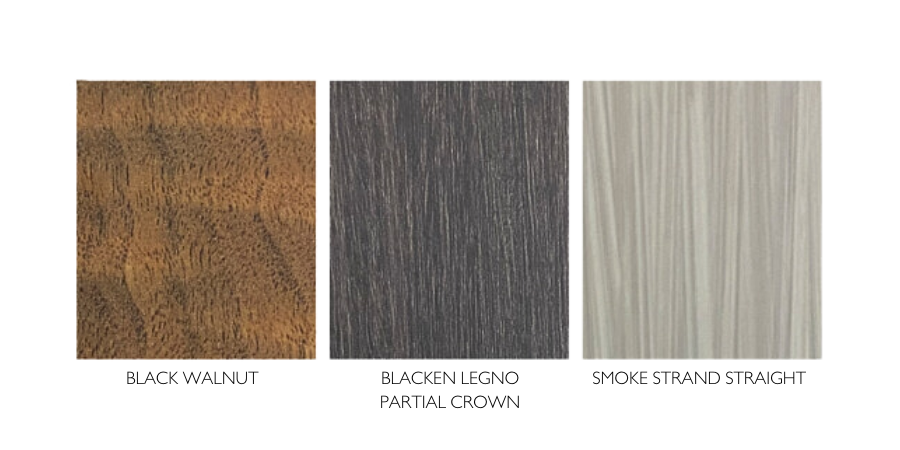 PREMIUM STONE SERIES FLOORING
For the V80 Aurora home lift, we have selected 3 slate textures anti-slip floorings to bring beauty and safety to its best.

HIGH-END POWDER COATING
We can customize one of 6 high-end colors for you with a special matte finish to better blend in with your unique home style.
At the same time, your elevator can also easily customize various acces ssories, according to the size, color, car finish, installation position, door opening direction different choices, so that your elevator and home form a whole, creating a natural and harmonious decoration matching, further To enhance the taste of your living environment, a good elevator is also a symbol of your identity and personality.
HOME LIFT LEADER IN EFFECTIVE USE OF SPACE
Cibes home lifts provide an extremely high level of space utilization compared to most products on the market.
Width of 900mm for finished shaft on engine/screw side.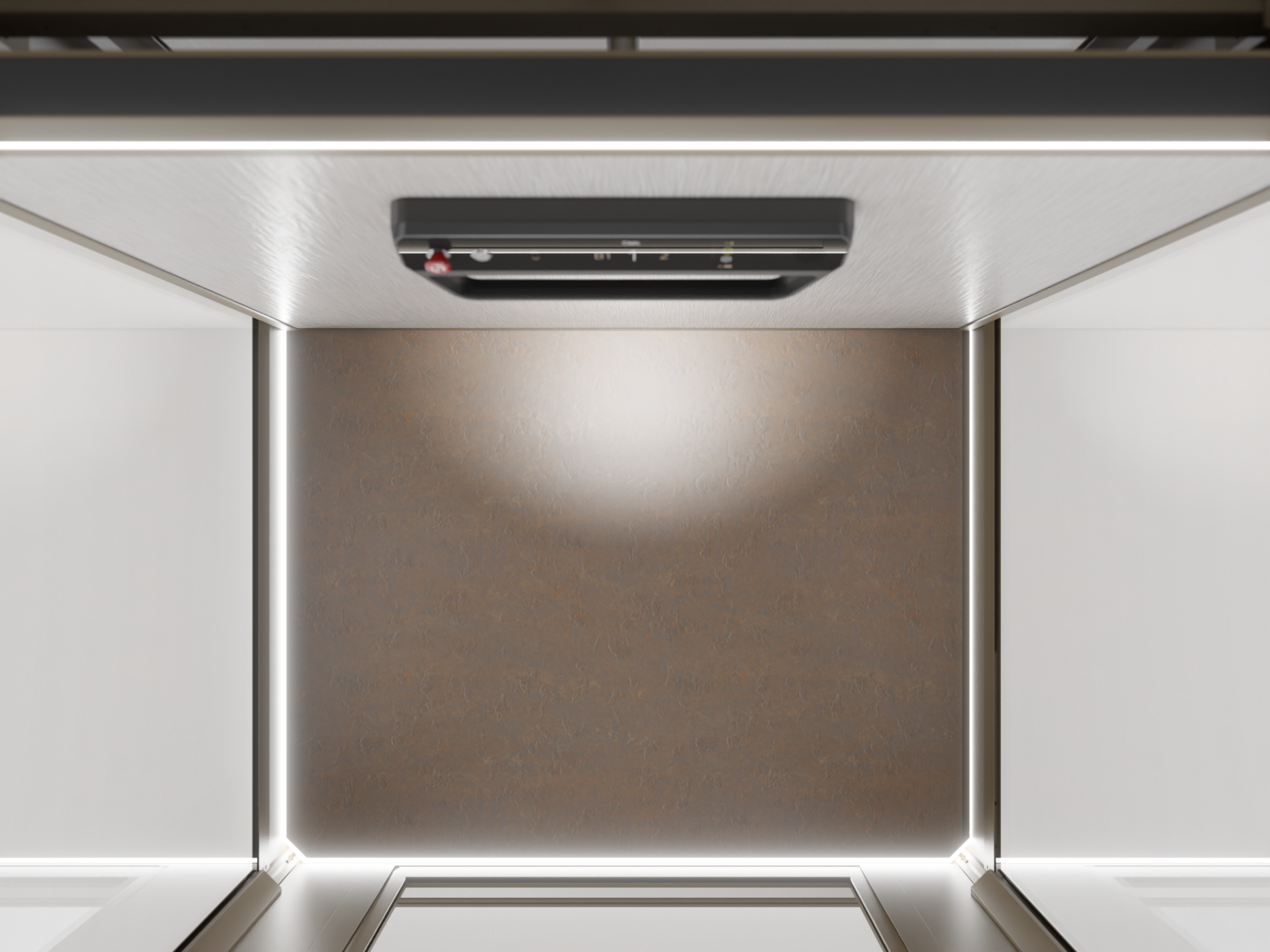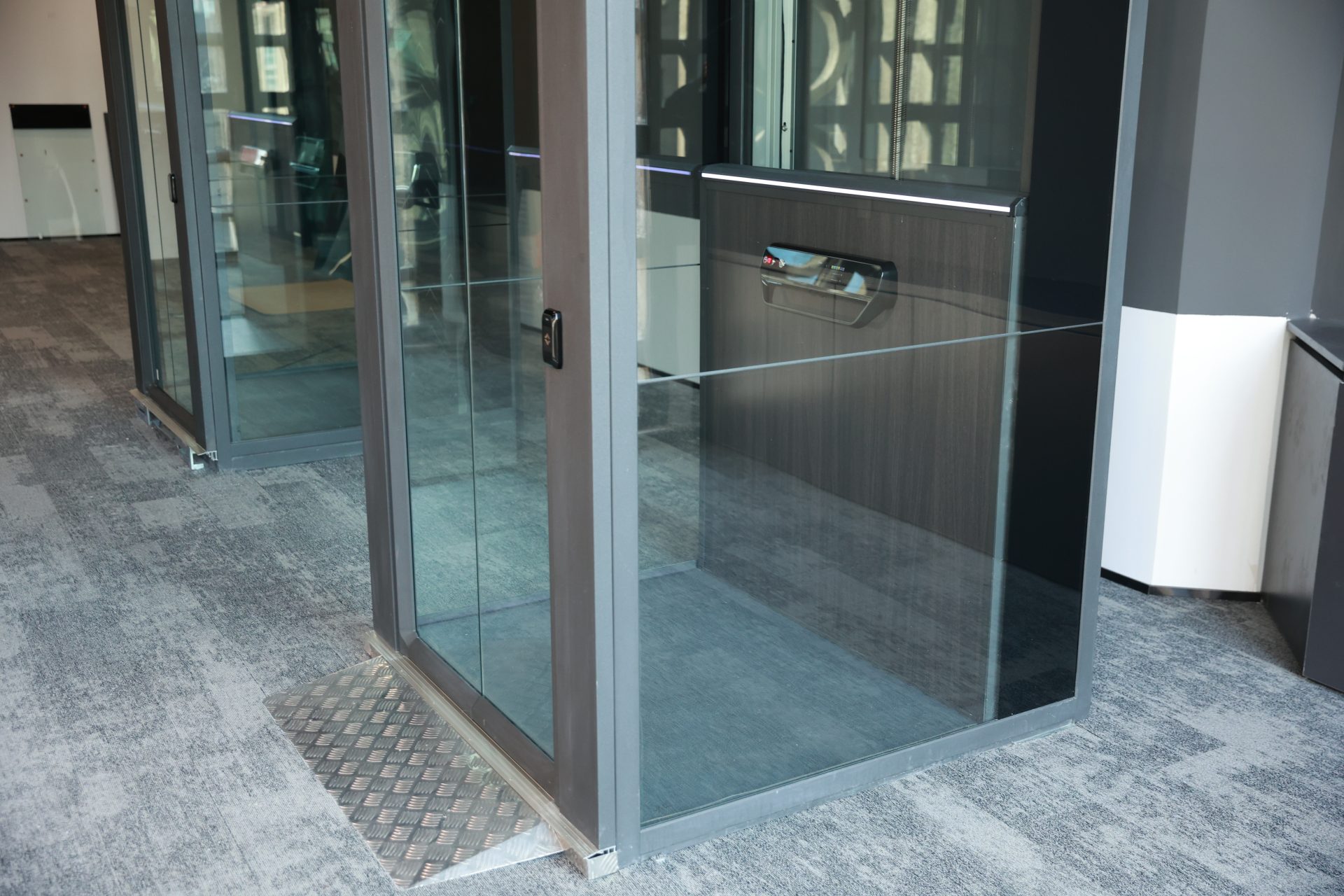 HOME LIFT PIT REQUIREMENTS
The installation pit of Cibes lift is required to be 100-120 (mm), or it can be installed directly on the ground using a ramp. Only Fixing points are required which makes our home lifts very suitable for private homes, duplex and low rise offices.
TOUCH THE CALL BUTTON
The silky touch of the call button brings visual, auditory and tactile sensations.