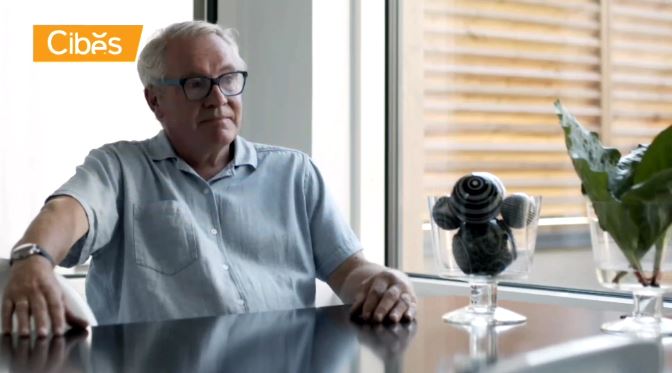 Interview with Cibes

Home Lift elderly customer in Finland.
We are in Kruununranta, Helsinki, at a group building site, which has been under construction for four years and is now almost finished.
One of the great things in group building is that we know each other, which brings an element of trust to constructing together.
The municipality, of course, specified the floor area ratio or the number of square meters for the site.
As a housing type, a townhouse is very distinctive, considering the room and floor design.
There are a lot of stairs here, of course. With these many stairs, a lift is almost a necessity.
Moving large items, among other things makes a lift a must in a four-floor building.
Of course, you'll also have to consider the aging of the inhabitants and the potential need for a wheelchair.
Before ordering the elements, we mapped out the offering and delivery times of different manufacturers. Also, the guarantee had an influence on our decision.
The assembly was swift and carefree for us. Things went as planned, and the technicians did a great job.
On top of the assembly, the supplier supervised the project and test the lifts.
As the construction proceeded, they also supplied the lifts to the apartments in stages.
I would have never believed that things would go this easily!

However, the main thing is that the lift is practical and serves the future inhabitants of this house.
Besides, we are pleased with how silent the lift is it causes practically zero disturbance to the apartment.
I couldn't recommend more to acquire a lift if you are constructing a townhouse!