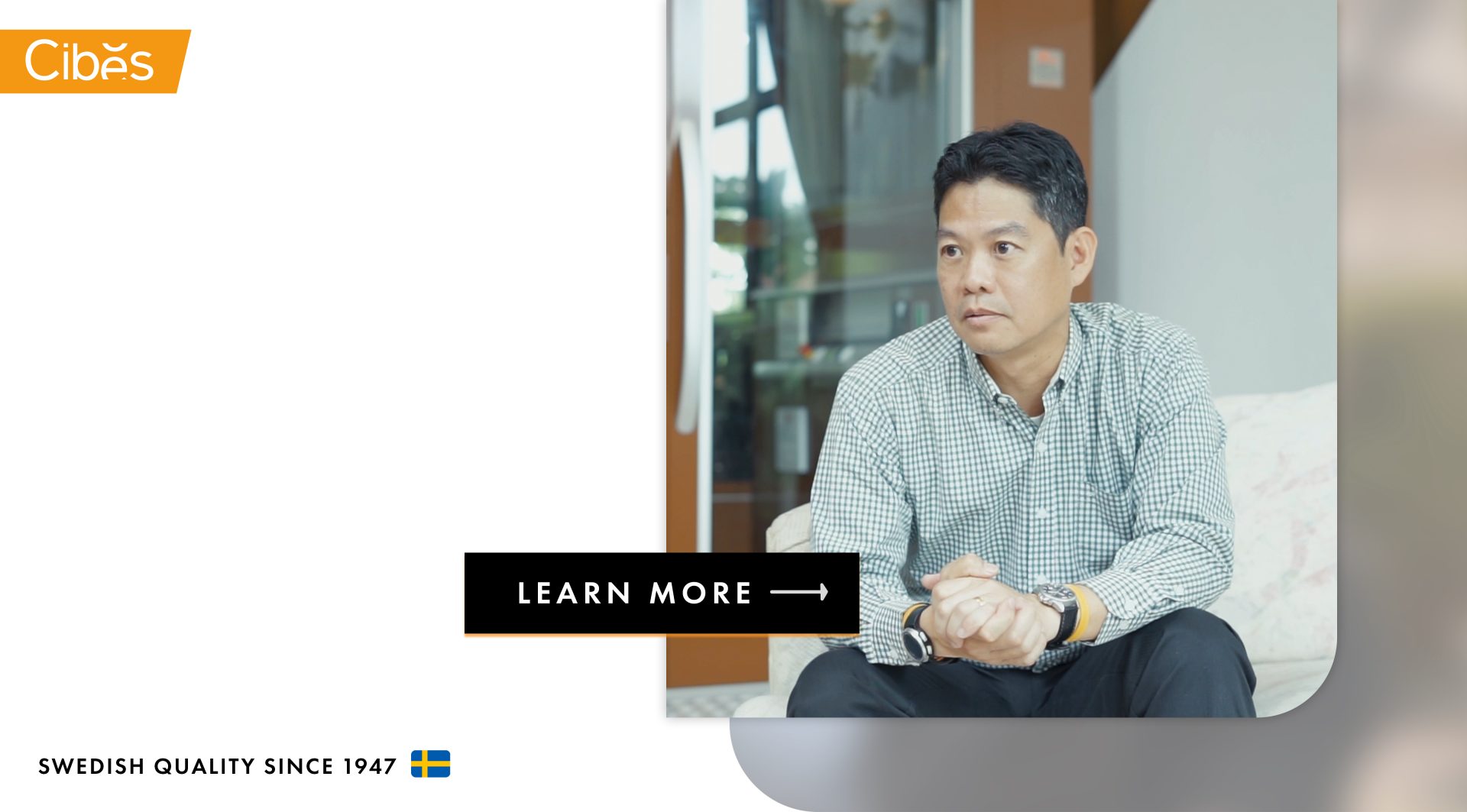 Interview with Khun Narit, architect,

who installed a Home Lift for Elderly parents.
Customized color with panoramic glass shaft to match the home decor.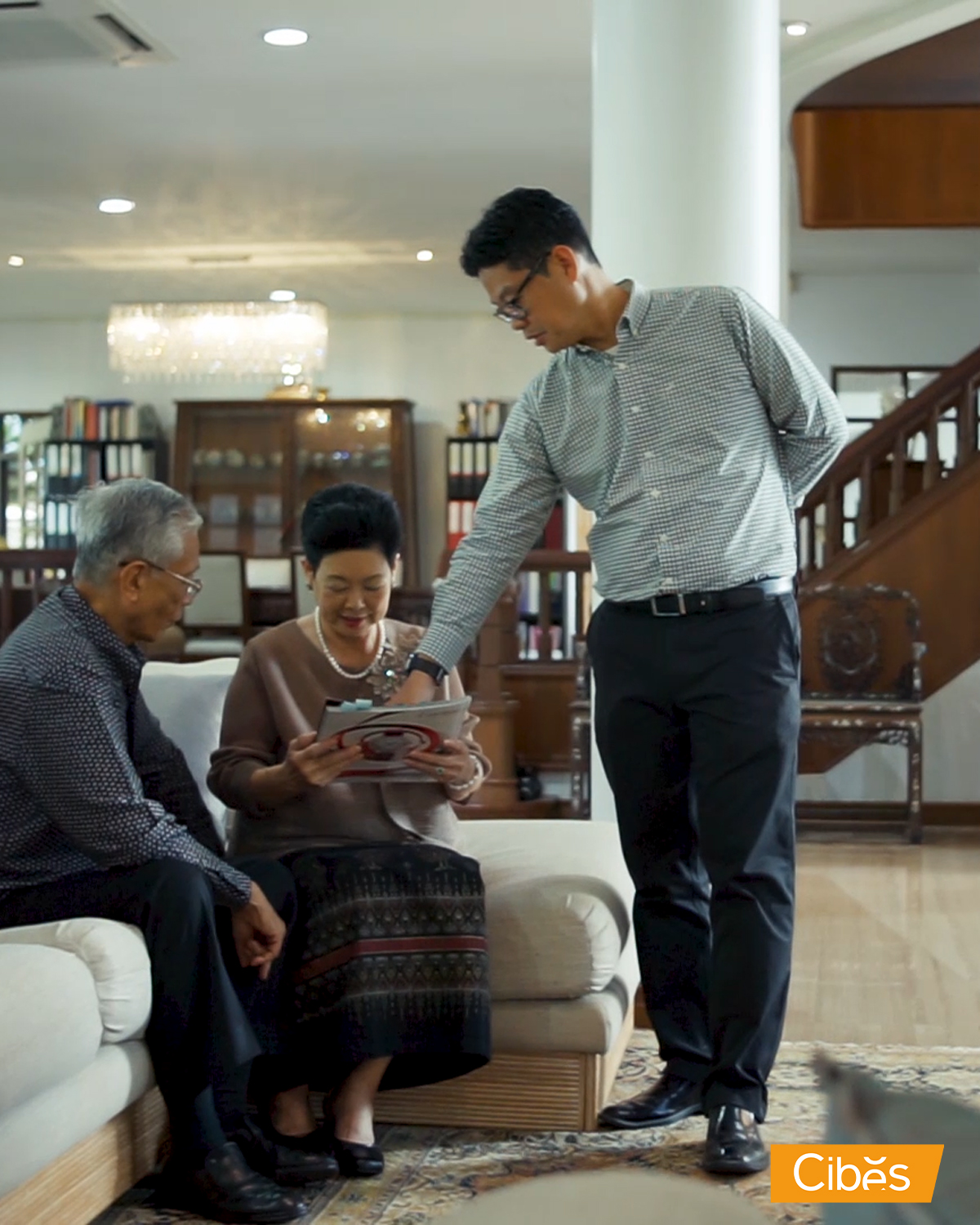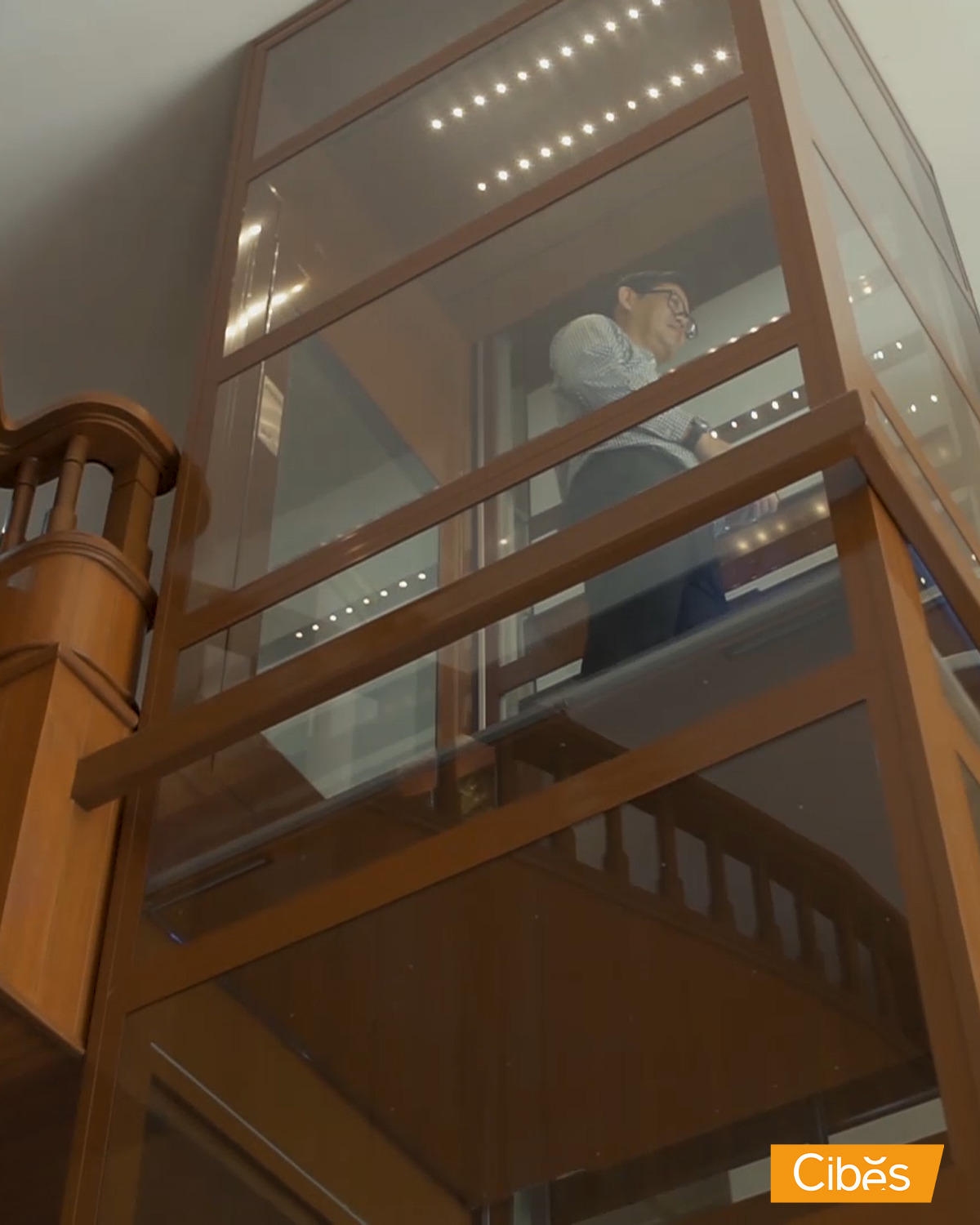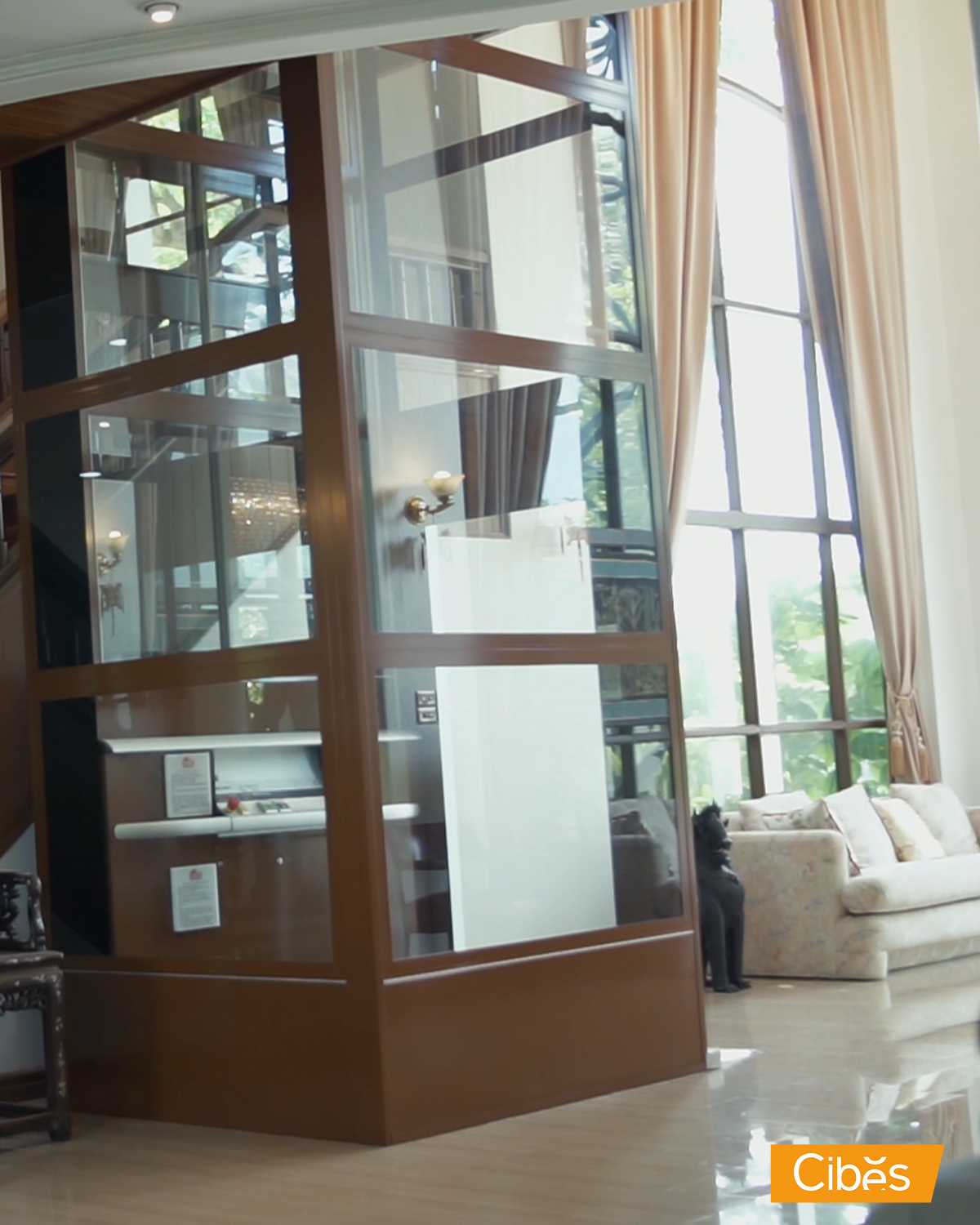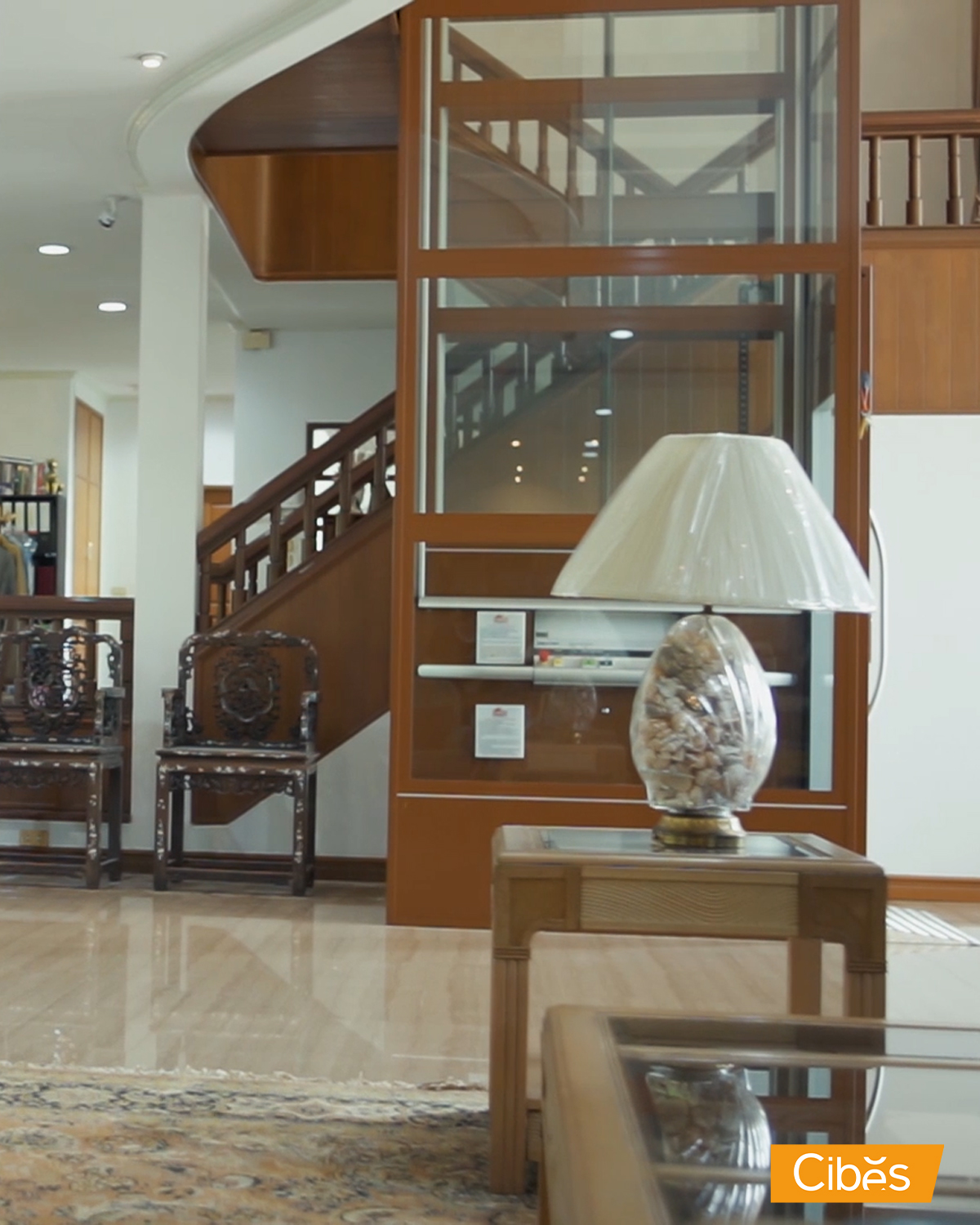 My name is Narit, I graduated in architecture in the United States. I'm currently working as a senior design manager.
We needed a home lift because both my parents are elderly. On the second floor are their master bedroom, the study, and the Buddha room.
Most people, when their parents get old, moved them to the first floor. But we wanted them to keep on living a normal life.
We looked at many brands with different types of home lifts but what we really liked about the Cibes lifts was that it didn't require a pit so it saved us a lot of construction time and cost.
We didn't had to dig into the ground or modify the house too much to get the home lift up.
The installation method was very very simple.
Another thing we liked about Cibes Lift was the possibility of having glass on all 4 sides. With the panoramic glass shaft, it makes the lift look very open & airy, more luxurious, more exciting. Other brands just couldn't do it.
Also an important point was that the lift is very quiet with a lot smoother ride. Hence, it was a deciding factor on why we chose Cibes for our home lift.
Cibes' safety was a lot better than other brands and we were very happy to know that there is a 24/7 emergency hotline.
Therefore, looking at all these factors, it made Cibes the best selection for us.
The installation process was very good. From the start of the project, before we even bought the lift, we asked how many days will it take to install it.
They replied 7 days. It actually took 7 days. Since there is no pit, the home lift installation process is very clean.
Only 2 technicians were needed for the installation, very quick, very easy, no dust, no debris, no vibrations.
We were pleasantly surprised by how quick it was. 7 days is 7 days!
The color of the lift was very important to us. The style of the house is a mix of old colonial & Thai style so there are a lot of wood furniture, brown tones. We were very happy to work on our home lift with Cibes to help us choose a color that would match the house.
On a final note, it was important that my elderly parents didn't have to walk up and down the stairs anymore. It changed our life a lot and made it easier. We now feel more secure and we enjoy using our home lift.
Overall, it came out very good and the process to work with Cibes was very smooth.