History of Cibes Lift Group : BRINGING PEOPLE TOGETHER
Cibes Lift Group is one of the world's largest manufacturers of home lifts. We truly believe everyone must have equal access regardless of disabilities.
Cibes is the home lift brand of choice to help people access every corner of their homes in more than 70 countries.
Cibes' story started with a

"Swedish engineer and inventor"
After the end of World War II, Sweden's manufacturing industry grew to a record high. New companies were formed and innovative entrepreneurs have been starting the business foundations for sustainable operations for decades to come.
Ingvar Kamprad founded IKEA, and Erling Persson opened a women's clothing store in 1947, which eventually became H&M. 1947 was also the year that the versatile engineer Bertil Svedberg. Visionary and creative, he founded Cibes as a brand within his own company, Elektroborg AB in Stockholm. Bertil Svedberg had a strong desire to develop new technologies & innovative new products to open up new market opportunities. If Bertil Svedberg was still among us to witness how far his product developments and innovations went, he would immediately roll up his sleeves to bring additional ideas. 
However, he probably wouldn't have expected that his elevator would be installed in the Louvre Abu Dhabi (UAE) or installed in an office building next to the Russian Hermitage in St Petersburg for use during Pope John Paul II's visit to Poland. Today, more than 70,000 lifts in more than 70 countries around the world are being used.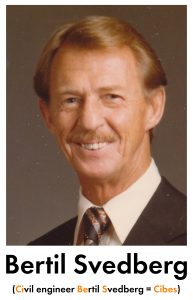 The genesis of Cibes Lift dates back in 1947 in Sweden. The foundations laid back then are something we are extremely proud of, because our longevity is the logical result of continuously improve and commit to safety, quality and design.
75 Years on, Cibes Lift keeps thriving in the business of  bringing people together. With aging societies and increase in incomes in many parts of the world, more and more people are looking to increase their quality of life and maintain their freedom and independence.
Our passion for innovation is part of our heritage.
"Providing everyone equal access rights"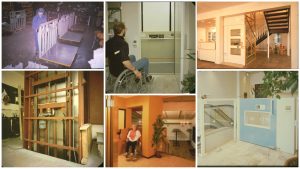 Over the past seven decades, Cibes Lift Group has sold and installed more than 70.000 home lifts, which are used by millions of people around the world every day.
We want our home lifts to connect all generations in an easy and safe way. Our company vision defines who we are. A business helping providing equal access rights anywhere.
Cibes is constantly expanding, both internally and externally in the home lift industry. With over 1,200 employees in 2022, all share a common culture and core values: responsibility, development and professionalism.
Cibes lifts are uniquely customizable to suit practical applications. Therefore,  not only residential houses is driving up the popularity of screw-driven lift installations.. Indeed, Cibes lifts are now widely acclaimed by business operators  in more than 70 countries, including stores, shopping malls, apartments, offices, libraries, train stations, airports, warehouses and the list goes on.
Cibes has grown steadily over the past twenty years. In 2018 Sales volume were exceeding Swedish Krona 1 billion.
With subsidiaries in Europe, Asia and North America as well as ove 200 partners around the world, Cibes continuous journey is to achieve a healthy growth while keeping our core approach to connect people. Cibes Lift's guideline aims at the constant development and introduction of innovative home lifts.
Welcome to Cibes Lift Group!
Cibes Lift Group brands' portfolio
As one of the global leader in the home lift industry, Cibes Lift Group holds a variety of brands in its portfolio. Our main brands for expansion and dealerships are Cibes Lift, Kalea Lifts and NTD Lifts. We also own a number of strong local brands which are known for their expertise in their respective markets.
As a global company requiring to sustainably develop its business, the need to be where our customers are, is the best possible service and support for a continuous and stable service cycle.
All the way from procurement to transportation, delivery, installation & after-sales service.
Since 2012, Cibes Lift Group head office, R&D department and main factory were relocated under one roof in the small town of Gävle, about 200km north of Stockholm.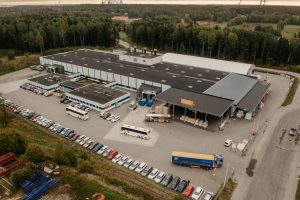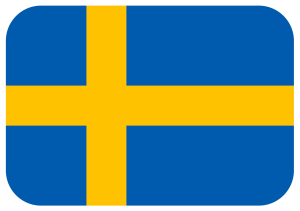 Gävle Factory
Cibes Lift Group also set up its wholly owned factory with R&D center in Jiaxing in 2020 to reduce lead times. shorten transportation distance and adding features that better meet the needs of the local market.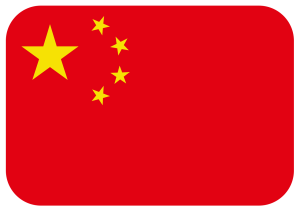 Jiaxing Factory