SPACE – SAVING TECHNOLOGY with SCREW – DRIVEN
Screw-driven home lifts are powered by the rotation of a nut on a screw, and come with their own shaft. Thanks to their driving principle and design, screw-driven  lifts do not require a pit, machine room or shaft. These features make them ideally suited for the home.
Ready-made panoramic shaft
No Pit required
 No machine room and low headroom
No leaky hydraulic oils
Glass on all sides for a 360 panoramic view
Super space-saving solution
Single or Three Phase
A-rated energy consumption
Easy and low-cost maintenance
High customization to fit your house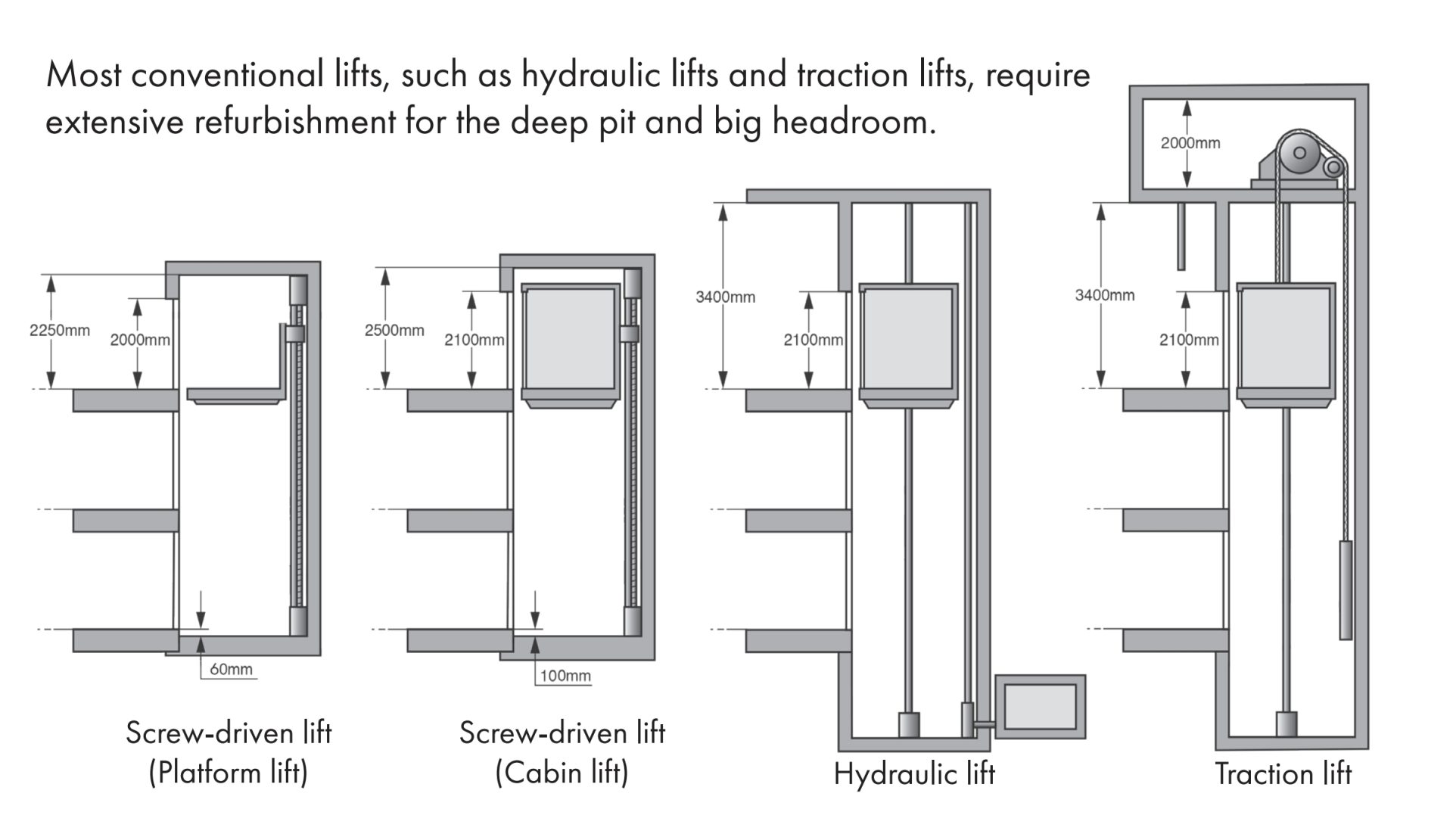 How can you save space for your customers?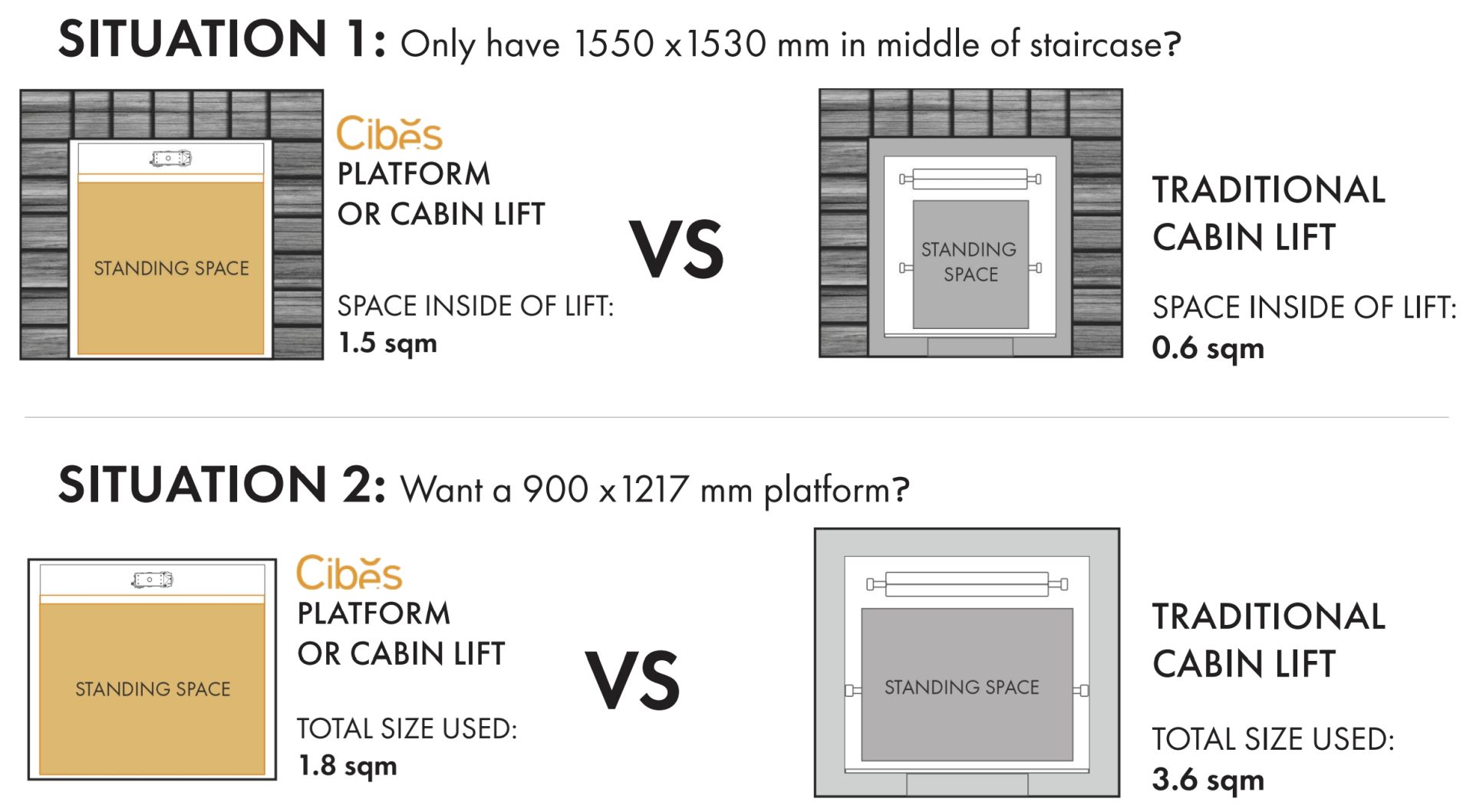 Cibes Lift at ASA expo 2022
CIBES CABIN HOME LIFT TECHNICAL DETAILS
PRODUCT NAME
Cibes V70 / V90
MAX # OF STOPS
8 Stops
MAX TRAVEL HEIGHT
20 m
POWER SUPPLY
1 phase 220V / 3 phase 220 V / 3 phase 400 V
MINIMUM HEIGHT TOP FLOOR
2500 mm
BOTTOM PIT REQUIREMENTS
100-120 mm / 0 mm optional with ramp
PRODUCT STANDARDS
MD 2006/42/EC, EN81-41, certified by SIL3
DRIVE MODE
Screw-Drive
RATED POWER
3 kW
MACHINE ROOM
None (integrated solution)
DOOR OPENING DIRECTION
Flexible choice for 3 sides
SAFETY DEVICE
360° catchment protection with light curtain.
Emergency Battery Lowering in case of power failure.
Overload alarm device. 2N phone-equipped emergency communication device.
Electronic and mechanical safety door protection system. Can be connected to fire alarm device.
SHAFT OPTION
All Glass standard, 1000 mm panels
INSTALLATION LOCATION
Indoor or outdoor
SPEED
0.15 m/s (0.25 m/s optional)