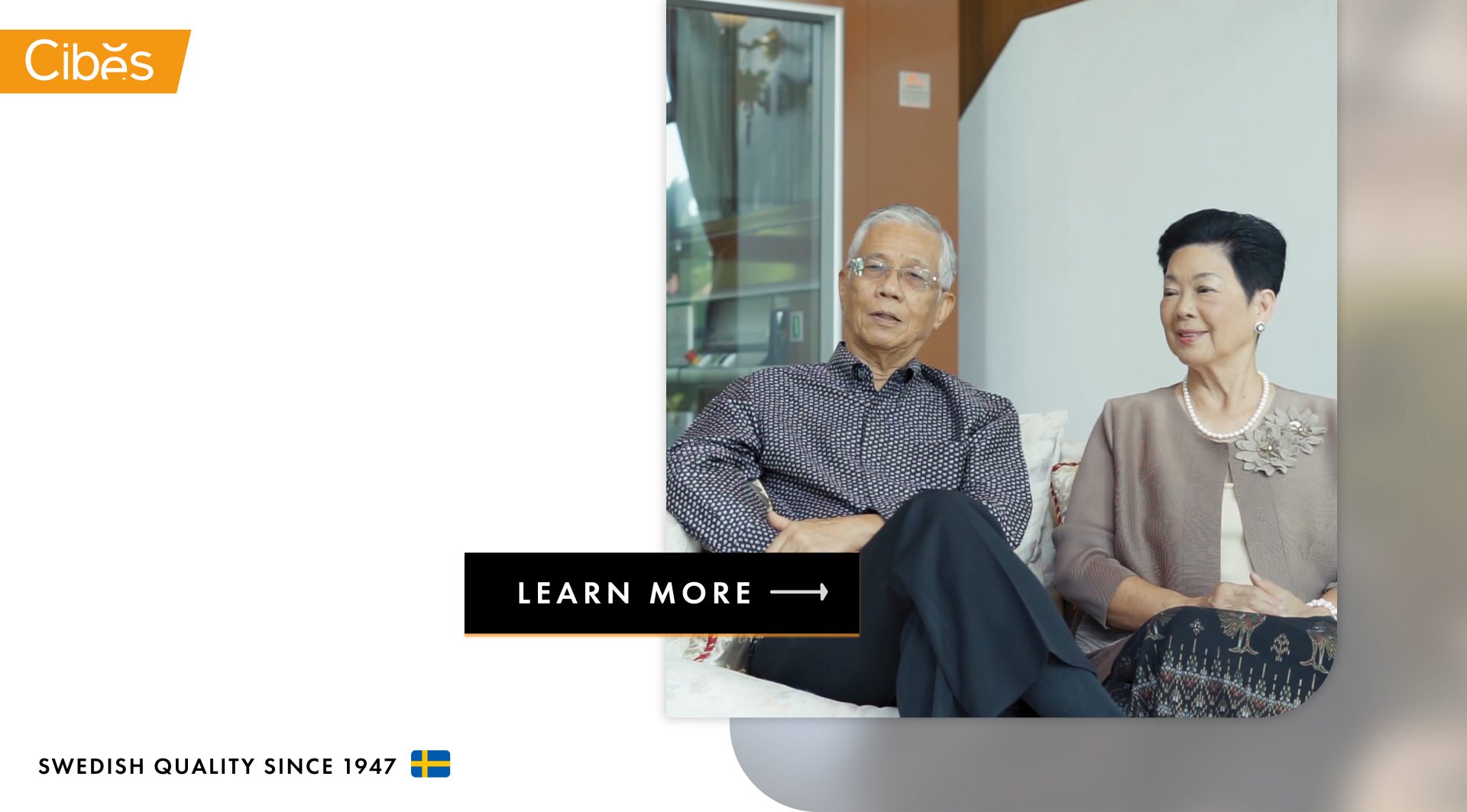 Interview with Dr. Osot and Dr. Anong Lekakul
and what motivated their decision to choose a Cibes home lift.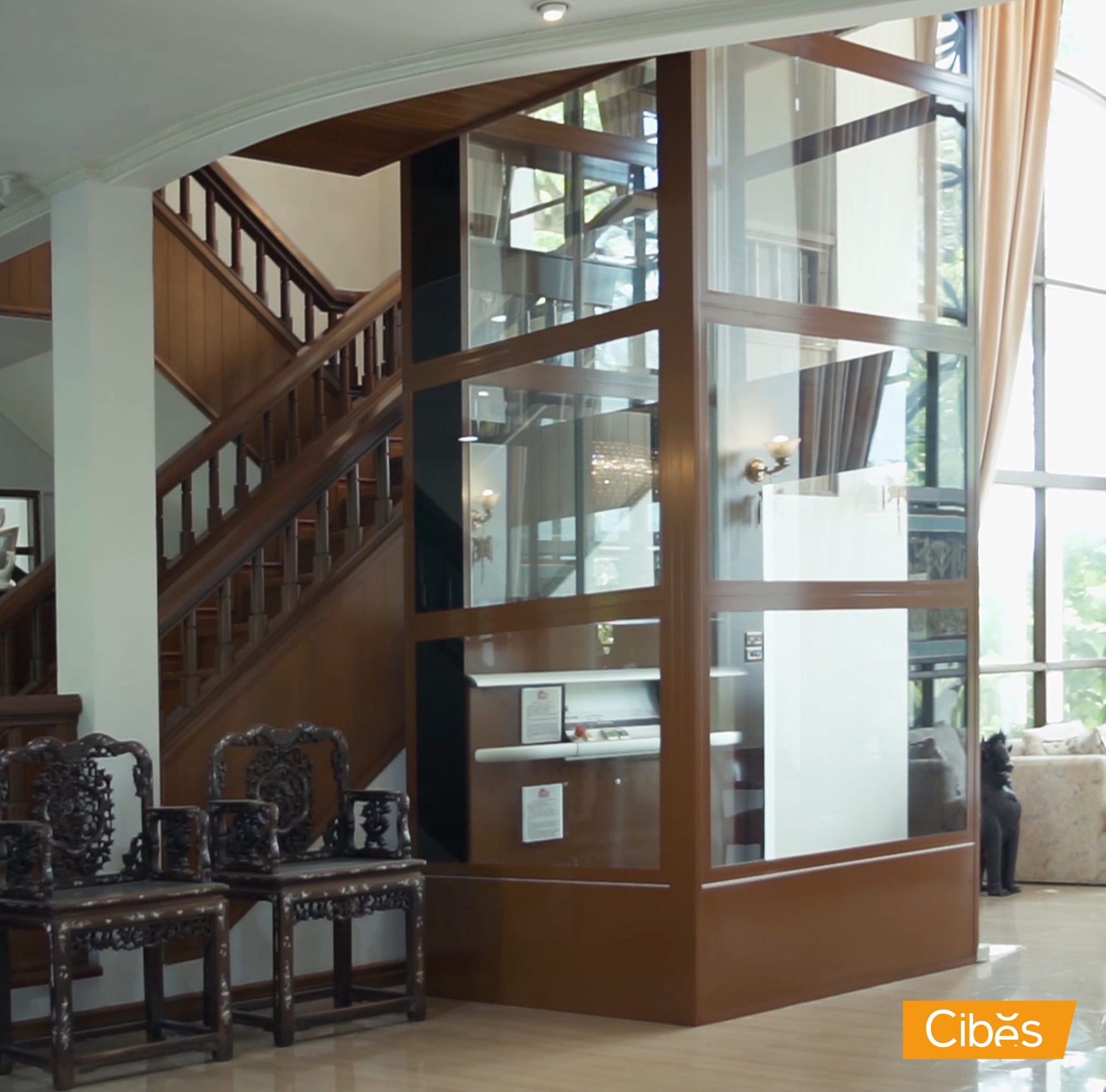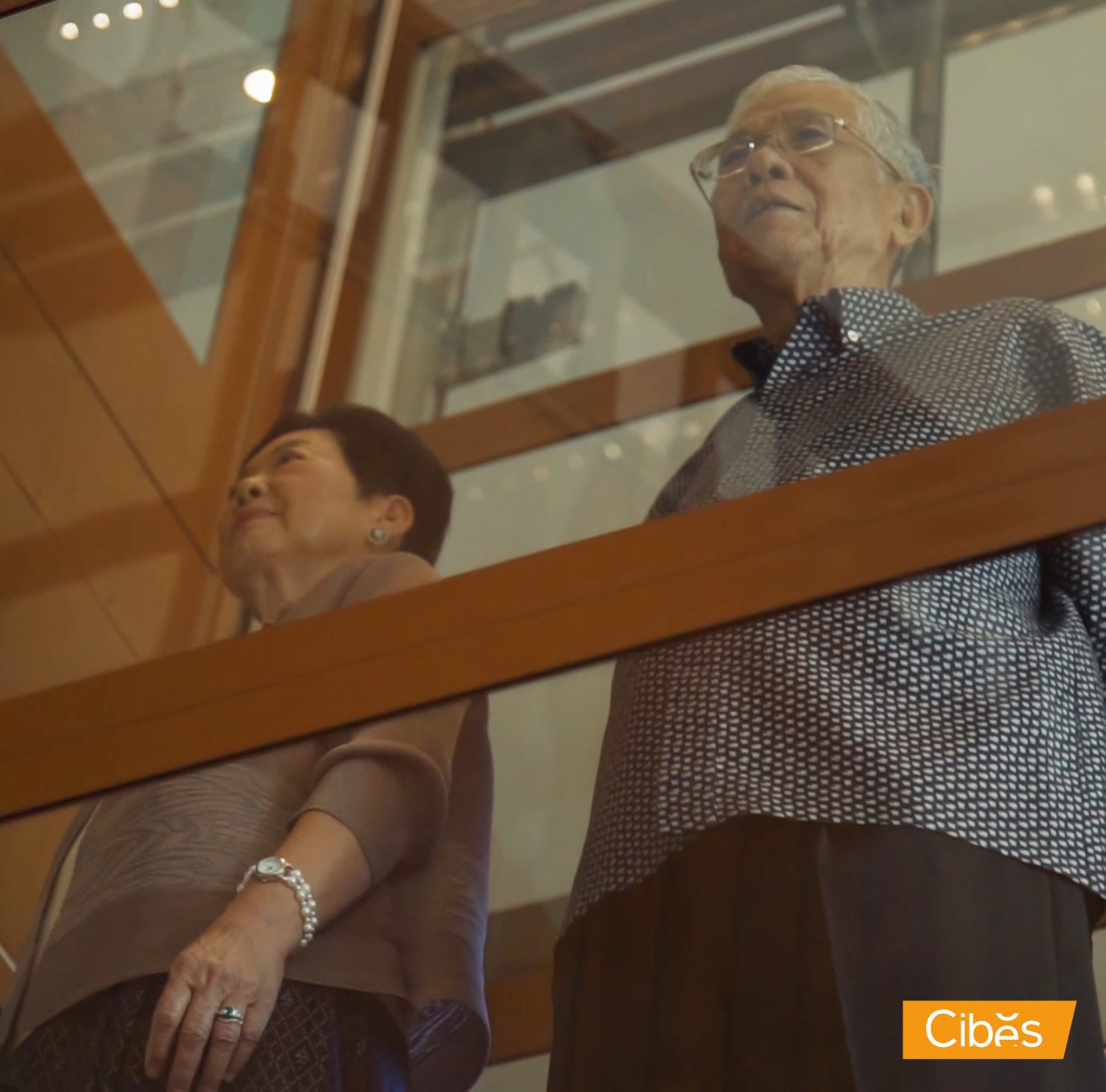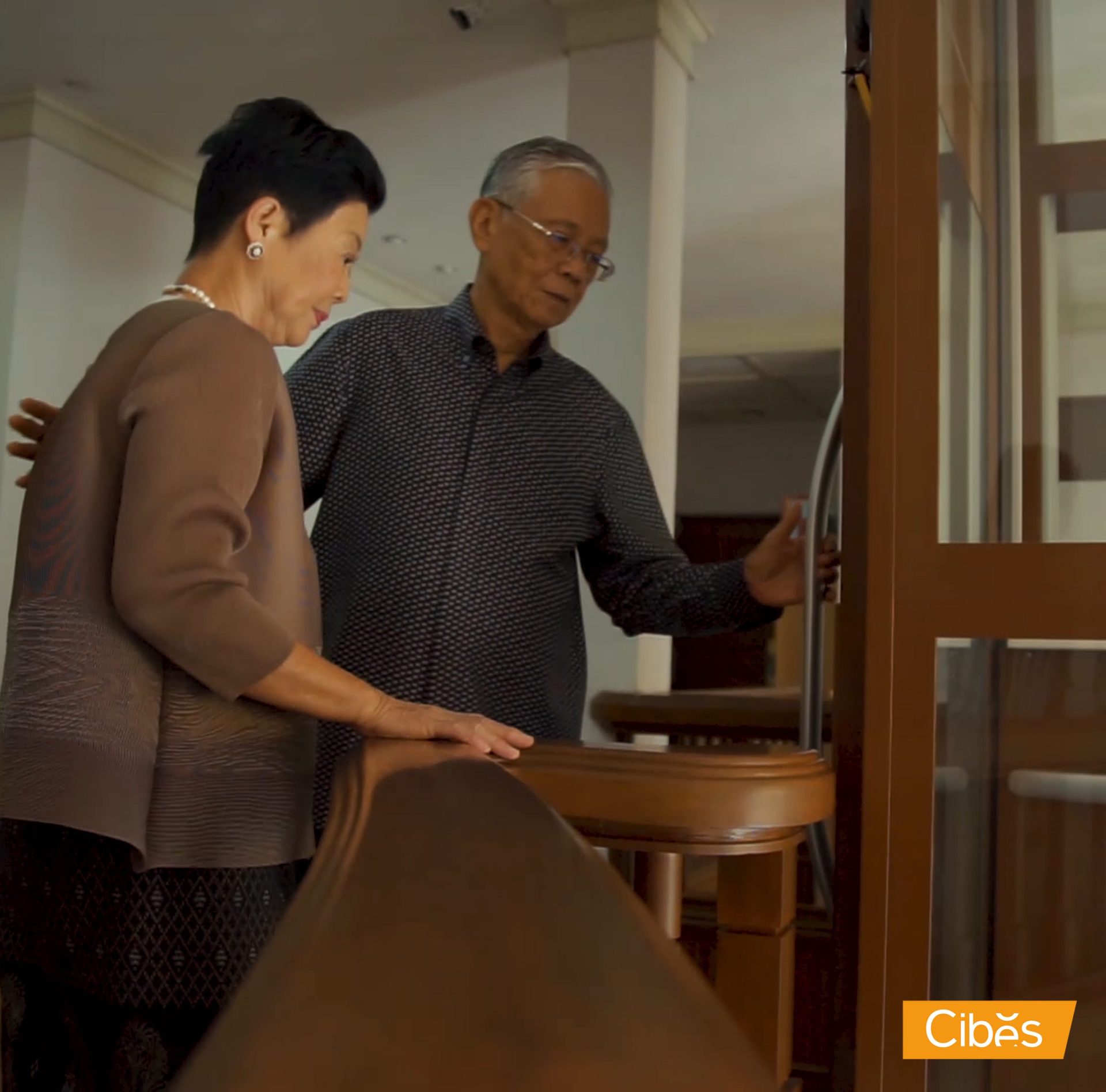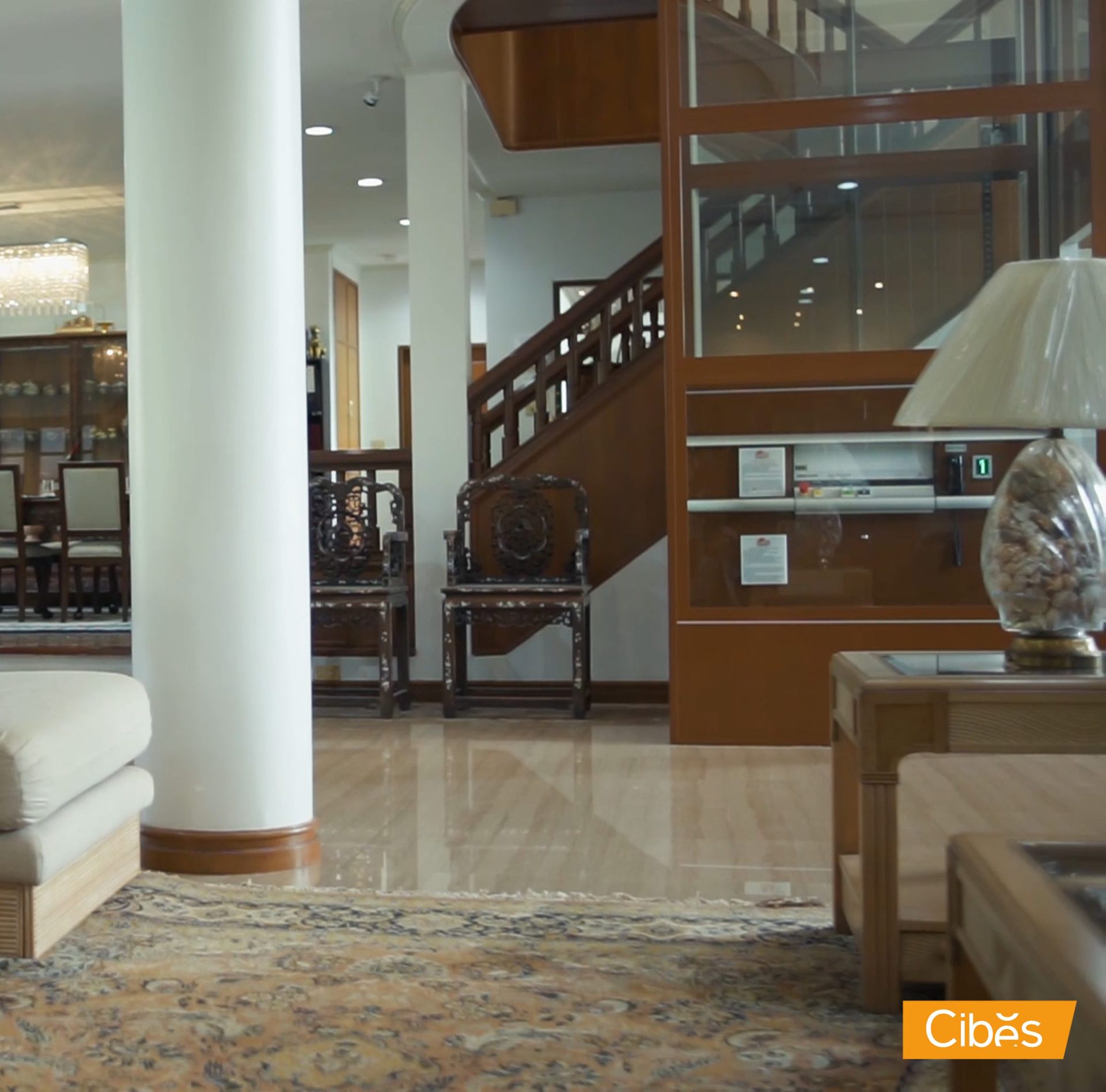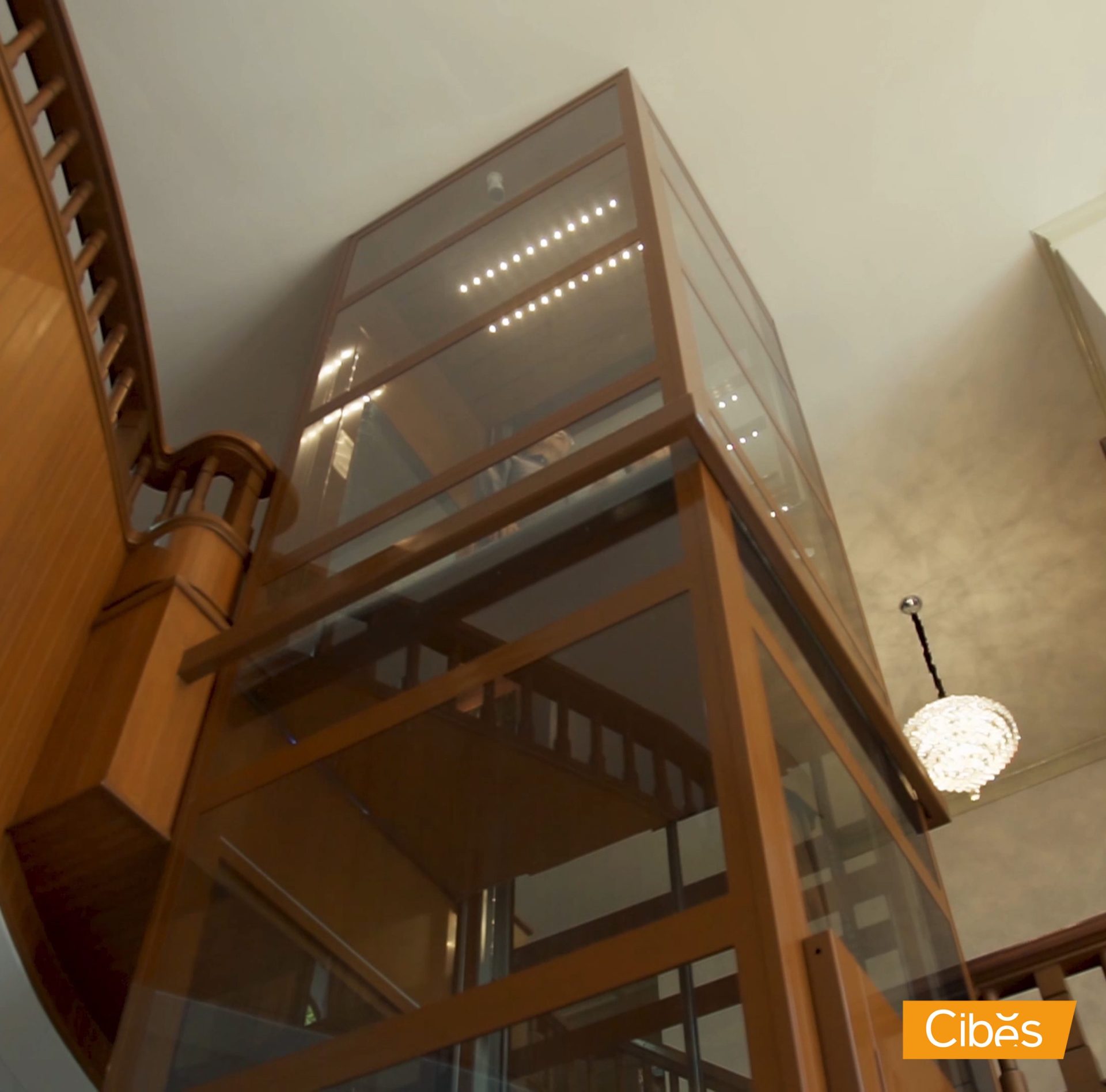 Would you please introduce yourself?
(Dr. Osot) I am Doctor Osot Lekakul. I'm a General Practitioner. On the same occasion, I would like to introduce the person sitting next to me who has been with me for 60 years.
(Dr. Anong) My name is Anong
Why did you want to install a home lift and chose Cibes?
(Dr. Osoth) I now reached an elderly age, so I thought of installing a home lift to prevent accidents. We went to see many elevator companies, many showrooms until we found the Cibes. We both liked it very much because the home lift could be brown and match the furniture.
(Dr. Anong) What I liked the most is that no digging or drilling was required, without damaging our flooring.
How was the installation of your Cibes home lift?
(Dr. Osoth) Very satisfying, beyond our expectation. Most importantly, we didn't had to modify anything much. Work was fast and process well explained to us. We liked that the A5000 Classic had 4 sides transparent glass which did not conflict with our original furniture setting and the brown color that matches our furniture. The home lift is able to carry the weight of a wheelchair and 3-4 people, with additional peace-of-mind thanks to battery back-up in the event of a power outage.
What were your first impressions after installing a Cibes home lift?
(Dr. Osoth) Glad we decided to build an home lift because a few months after it was completed, I had a knee injury. It would have been too difficult, painful and even dangerous to walk up and down the stairs. 
(Dr. Anong) With a home lift, everything is more convenient. In order to carry heavy objects up and down, we do not have to worry of falling down the stairs. Well, for Cibes, I'm impressed. Received good explanations and advice. All the staff were polite. Both at the office itself and the installation site and everyone had very good knowledge.
To sum up, why Cibes home lifts?
(Dr. Osoth) For me, the most important factor was to know that Cibes Lift (Thailand) is a branch of the Swedish Head Quarter. It ensures us we would receive good after-sales service. To put it simply, I hope all elderly could have the opportunity to use a home lift as good as mine. Thank you.